8 Day Egypt Budget Tour and Nile Cruise – Cairo & Nile Cruise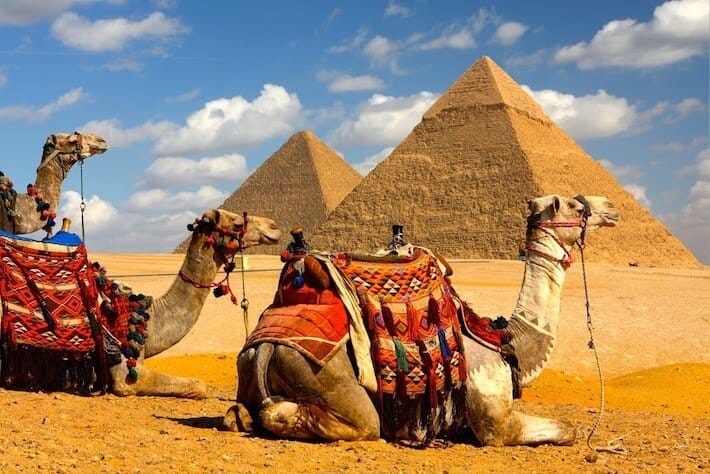 Enjoy an 8-day Egypt Budget Tour which includes unrivaled customer service; professionally guided tours, and a truly unforgettable 5-Star Nile River cruise from Aswan to Luxor. Stand before the Great Pyramids of Giza and the Sphinx that guards over them, then board an overnight sleeper train to Aswan for your cruise which will transport you from one timeless monument to the next.
Visit the ancient Temple of Philae; the intriguing Temple of Kom Ombo; Horus Temple; Queen Hatshepsut Temple; Valley of the Kings and so much more. There is no better way to enjoy Egypt than with  our flawlessly designed Nile cruise and stays.
A truly memorable vacation
In our experience, nilecruiseholidays.com is definitely a most reliable company, that really does its best to satisfy its customers– perhaps because it depends entirely on the Internet and therefore presumably needs positive reviews like this one. Our tour consisted of the 7-day cruise on the Nile – a magnificent experience for a family – plus two days in Cairo. We were treated like princes all along, always in first-class accommodations, and assisted in everything: even on the days we had set aside to move around on our own, we had a courtesy Egyptian Sim card to call an assistant to act as interpreter, since few speak English in Egypt. In addition to the bonuses included in the package (such as the precious bottles of ice cold water during transfers), we got all sorts of little bonuses and presents from our guide Zacharias– who deserves a special mention for his vast competence about everything Egyptian and his enormous kindness. My severely disabled daughter got very special attention and enjoyed the experience beyond any expectation. And all this for a very reasonable price. A truly memorable vacation.
AlbertoDaFiesole
Nile Cruise and Stay Holidays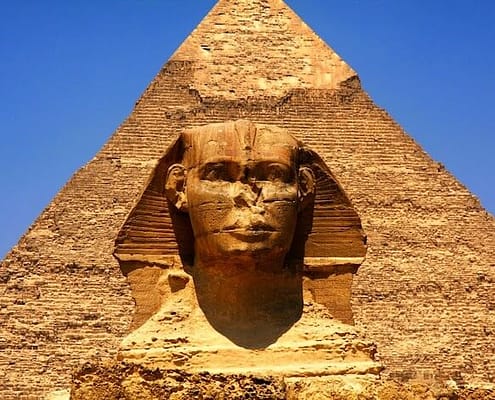 https://nilecruiseholidays.com/wp-content/uploads/2019/01/Nile-Cruise-and-Stay-in-Hurghada.jpg
474
710
Nile Cruise Holidays
https://nilecruiseholidays.com/wp-content/uploads/2023/01/nile-cruise-logo-web-300x63.png
Nile Cruise Holidays
2019-01-27 11:31:21
2022-12-19 10:31:20
12 Day Nile Cruise and Stay in Hurghada – Cairo, Nile Cruise, Hurghada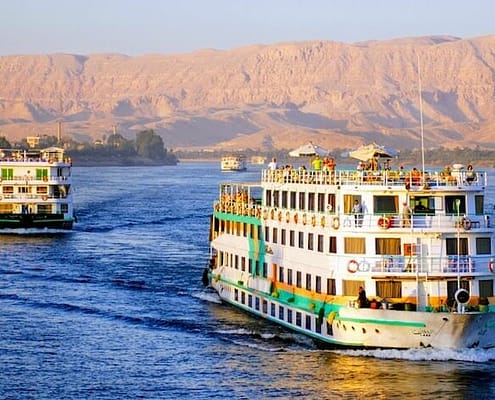 https://nilecruiseholidays.com/wp-content/uploads/2019/01/Nile-Cruise-and-Stay.jpg
474
710
Nile Cruise Holidays
https://nilecruiseholidays.com/wp-content/uploads/2023/01/nile-cruise-logo-web-300x63.png
Nile Cruise Holidays
2019-01-27 11:30:28
2022-12-19 07:04:24
12 Day Egypt Nile Cruise and Stay – Cairo, Nile Cruise & Red Sea
https://nilecruiseholidays.com/wp-content/uploads/2019/01/Egypt-Nile-Tour.jpg
455
710
Nile Cruise Holidays
https://nilecruiseholidays.com/wp-content/uploads/2023/01/nile-cruise-logo-web-300x63.png
Nile Cruise Holidays
2019-01-27 11:29:34
2022-12-19 07:09:29
10 Day Egypt Nile Tour Round Trip – Cairo, Luxor-Aswan-Luxor Nile Cruise, (Abu Simbel)
https://mlrhpz8jmuut.i.optimole.com/w:auto/h:auto/q:mauto/https://nilecruiseholidays.com/wp-content/uploads/2019/01/Egypt-Budget-Tour.jpg
474
710
Nile Cruise Holidays
https://nilecruiseholidays.com/wp-content/uploads/2023/01/nile-cruise-logo-web-300x63.png
Nile Cruise Holidays
2019-01-27 11:28:35
2022-12-23 10:52:50
8 Day Egypt Budget Tour and Nile Cruise – Cairo & Nile Cruise
https://nilecruiseholidays.com/wp-content/uploads/2019/01/Egypt-Luxury-Tour.jpg
474
710
Nile Cruise Holidays
https://nilecruiseholidays.com/wp-content/uploads/2023/01/nile-cruise-logo-web-300x63.png
Nile Cruise Holidays
2019-01-27 11:27:49
2022-12-24 09:24:46
8 Day Egypt Luxury Tour and Cruise – Cairo & Nile Cruise
https://nilecruiseholidays.com/wp-content/uploads/2019/01/Best-of-Egypt-Tour.jpg
474
710
Nile Cruise Holidays
https://nilecruiseholidays.com/wp-content/uploads/2023/01/nile-cruise-logo-web-300x63.png
Nile Cruise Holidays
2019-01-27 11:27:09
2022-12-24 09:41:37
8 Day Best of Egypt Tour – Cairo & Nile Cruise