Steigenberger Omar El Khayam Lake Nasser Cruise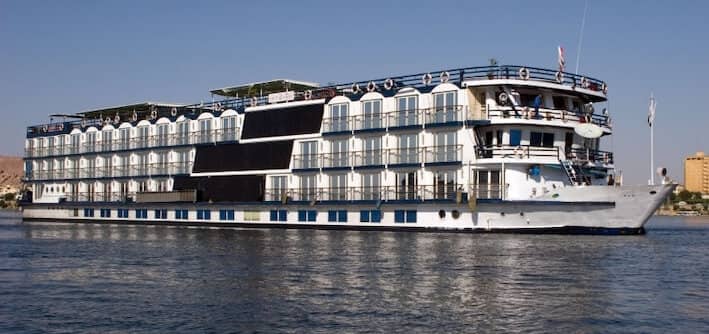 Join us for a journey through ancient Nubian history with Lake Nasser cruises aboard the luxuriously appointed Steigenberger Omar El Khayam cruise ship. Our Steigenberger Omar El Khayam lake cruises are affordable; they are luxurious, and they bring you face to face with all the very best ancient monuments that were saved from the flooding of Lake Nasser when the Aswan High Dam was built.
From the majestic rock-cut temples of Abu Simbel, to the timeless Kalabsha and Beit el Wali temples near Aswan, our Lake Nasser and Nile River cruises really do have it all.
Treated like a King of Egypt!
I've done a lot of independent travel around the world – but this 11 day Cairo/Nile/Alexandria tour was the first time using a tour company – and now I can't imagine traveling without nilecruiseholidays.com!

Every step of the way – the logistics, hotel & Cruise ship accommodations, airport transfers, drivers, tour leaders and Egyptologist guides were absolutely *dependable* , *reliable* , *accommodating*, *fascinating* and *FUN* !!

I give this Egypt tour operator 5 Stars and huge thanks for managing the details of this expedition – with high recommendations for my Egyptologist Guides: Reham Shawky in Cairo – Hassan EL Shazly on the Nile River – Mahmoud "Russel" at Abu Simbel – Ahmed EL Gohary in Alexandria – Ahmed? in Abydos & Dendara.

You can be assured – nilecruiseholidays.com will provide for your every need; introducing you to the wonders of Egypt and the warm hospitality of the Egyptian people.
tims-tripped
San Francisco
Similar Lake Nasser Cruises
https://nilecruiseholidays.com/wp-content/uploads/2018/09/MS-Movenpick-Abbas-Lake-Nasser-Cruise.jpg
331
710
Nile Cruise Holidays
https://nilecruiseholidays.com/wp-content/uploads/2023/01/nile-cruise-logo-web-300x63.png
Nile Cruise Holidays
2018-09-12 10:04:30
2022-12-19 08:25:07
MS Movenpick Prince Abbas Lake Nasser Cruise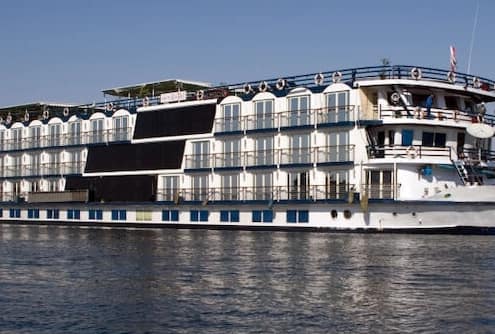 https://mlrhpz8jmuut.i.optimole.com/w:auto/h:auto/q:mauto/https://nilecruiseholidays.com/wp-content/uploads/2018/09/Steigenber-Omar-El-Khayam.jpg
334
709
Nile Cruise Holidays
https://nilecruiseholidays.com/wp-content/uploads/2023/01/nile-cruise-logo-web-300x63.png
Nile Cruise Holidays
2018-09-12 09:42:19
2023-02-02 15:19:21
Steigenberger Omar El Khayam Lake Nasser Cruise
https://nilecruiseholidays.com/wp-content/uploads/2018/09/MS-Nubian-Sea-Lake-Nasser-Cruise.jpg
335
710
Nile Cruise Holidays
https://nilecruiseholidays.com/wp-content/uploads/2023/01/nile-cruise-logo-web-300x63.png
Nile Cruise Holidays
2018-09-11 20:09:52
2023-01-03 01:21:56
MS Nubian Sea Lake Nasser Cruise
https://nilecruiseholidays.com/wp-content/uploads/2018/09/MS-SAI-Dahabiya-Lake-Nasser-Cruise.png
335
710
Nile Cruise Holidays
https://nilecruiseholidays.com/wp-content/uploads/2023/01/nile-cruise-logo-web-300x63.png
Nile Cruise Holidays
2018-09-11 18:58:24
2023-01-03 00:46:40
MS SAI Dahabiya Lake Nasser Cruise