Movenpick Royal Lily Nile Cruise
Enjoy an unforgettable journey through antiquity with a deluxe Movenpick Royal Lily Nile Cruise. Visit and explore some of the Nile River Valley's most cherished ancient marvels, and do it style and comfort aboard a 5-Star cruise ship with world-class amenities. All of our Nile River cruises include Egyptologist-guided tours in Aswan; Luxor; Kom Ombo and more.
Royal Lily cruises are deluxe Nile cruises which are unbelievably affordable; they are incredible fun; they are wonderfully relaxing, and they are beautifully luxurious. Experience a part of Ancient Egypt the way it should be experienced.
KEEN Knowledge, Kind Guidance, and TRUE Service
Nile Cruise Holidays were beyond helpful, organized, with knowledgeable guides, prompt timing, generous with their kindness— I HIGHLY recommend going to Egypt under their UMBRELLA! Fabulous! THANK YOU Nile Cruise Holidays!!! Cynthia, Boulder, COLORADO
Cynthia B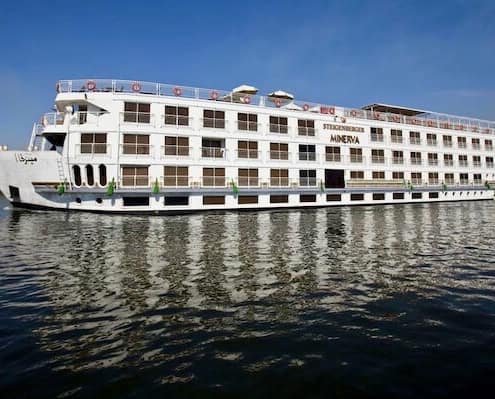 https://nilecruiseholidays.com/wp-content/uploads/2023/01/nile-cruise-logo-web-300x63.png
0
0
Shane Paulsen
https://nilecruiseholidays.com/wp-content/uploads/2023/01/nile-cruise-logo-web-300x63.png
Shane Paulsen
2022-12-19 05:04:54
2023-01-02 05:57:10
MS Salacia Nile Cruise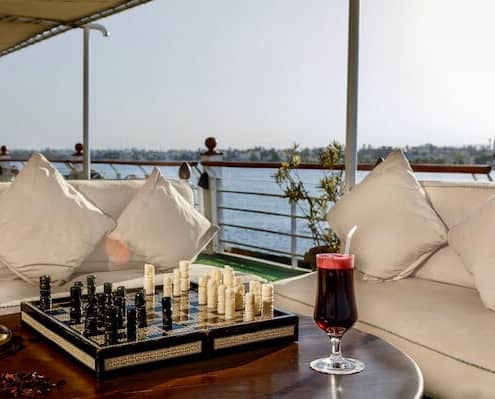 https://nilecruiseholidays.com/wp-content/uploads/2019/02/Movenpick-Royal-Lotus-Nile-Cruise.jpeg
399
710
Nile Cruise Holidays
https://nilecruiseholidays.com/wp-content/uploads/2023/01/nile-cruise-logo-web-300x63.png
Nile Cruise Holidays
2019-02-10 22:54:09
2022-12-19 06:03:20
Movenpick Royal Lotus Nile Cruise
https://nilecruiseholidays.com/wp-content/uploads/2019/02/Nile-Goddess-Nile-Cruise.jpeg
399
710
Nile Cruise Holidays
https://nilecruiseholidays.com/wp-content/uploads/2023/01/nile-cruise-logo-web-300x63.png
Nile Cruise Holidays
2019-02-10 22:36:18
2023-01-03 09:59:13
Nile Goddess Nile Cruise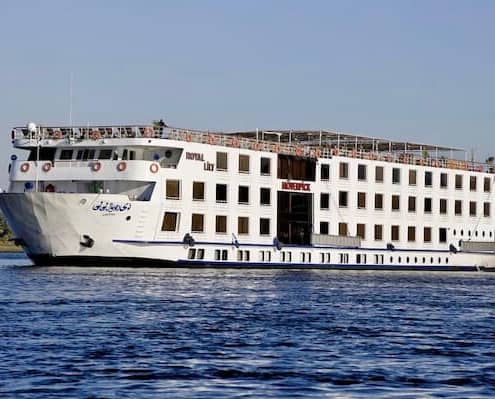 https://mlrhpz8jmuut.i.optimole.com/w:auto/h:auto/q:mauto/https://nilecruiseholidays.com/wp-content/uploads/2019/02/Movenpick-Royal-Lily-Nile-Cruise.jpeg
399
710
Nile Cruise Holidays
https://nilecruiseholidays.com/wp-content/uploads/2023/01/nile-cruise-logo-web-300x63.png
Nile Cruise Holidays
2019-02-10 21:57:46
2023-01-03 09:17:38
Movenpick Royal Lily Nile Cruise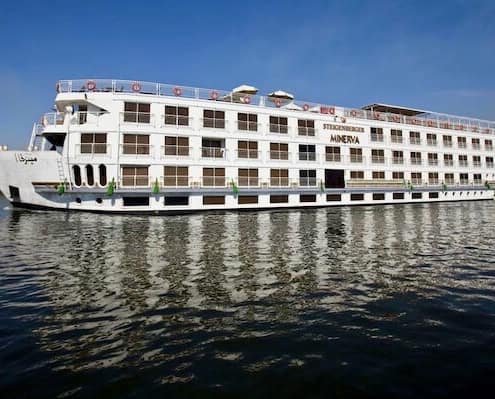 https://nilecruiseholidays.com/wp-content/uploads/2019/02/Steigenberger-Minerva-Nile-Cruise.jpeg
399
710
Nile Cruise Holidays
https://nilecruiseholidays.com/wp-content/uploads/2023/01/nile-cruise-logo-web-300x63.png
Nile Cruise Holidays
2019-02-10 19:19:58
2022-12-19 06:51:28
Steigenberger Minerva Nile Cruise