6 Day Nour el Nil Dahabiya Nile Cruise From Esna to Aswan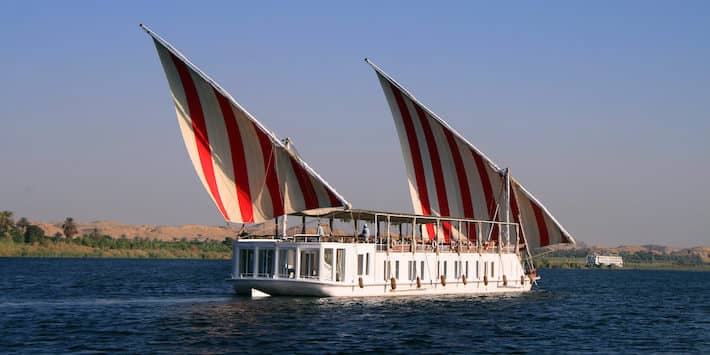 Immerse yourself in a world of luxury and tranquility with bespoke Nile River cruises from Esna to Aswan aboard the luxurious Nour el Nil Dahabiya river yacht. Built with passion and powered by the wind, the Nour el Nil allows you to explore the treasures of the Nile River Valley in a truly timeless fashion.
Dahabiya Nile cruises are the ideal choice for people who favor a more personal experience on the water; for people who want more than just a sightseeing adventure in the Land of the Pharaohs.
Once in a lifetime trip :)
I have been to Egypt for a week tour. We booked with Nile Cruise Holidays upon a friend of mine recommendation and at the end I can say the decision could not be better. This team went beyond my expectations in handling customer requests and they were always up there when needed. They even provided me with a cell phone to use, besides, their vehicles are equipped with the latest technologies you may need for long distance travel or even if you do not hire a guide.
The guides I met were all outstanding and enriched our experience with their passion and knowledge to the way that we can guide others now:D

If you are thinking about traveling to Egypt, Nile Cruise Holidays is your right way to book, enjoy, and learn more!

Thank you guys for this unforgettable experience.
r0bert321
New Plymouth, New Zealand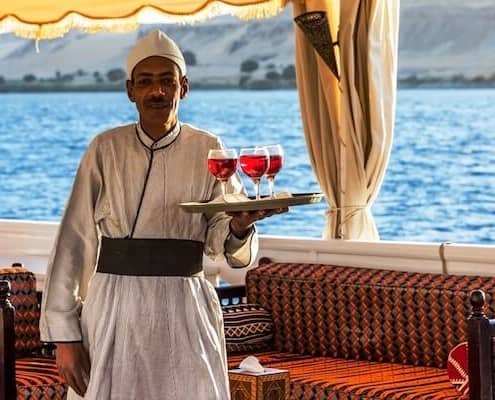 https://nilecruiseholidays.com/wp-content/uploads/2019/02/Amoura-Dahabiya-Nile-Cruise.jpeg
400
710
Nile Cruise Holidays
https://nilecruiseholidays.com/wp-content/uploads/2023/01/nile-cruise-logo-web-300x63.png
Nile Cruise Holidays
2019-02-10 17:55:20
2023-02-02 13:58:52
Amoura Dahabiya Nile Cruise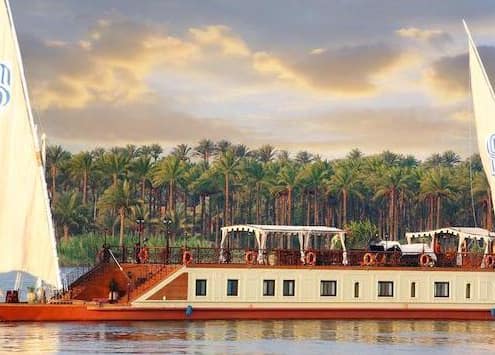 https://nilecruiseholidays.com/wp-content/uploads/2018/09/Sonesta-Amirat-Dahabiya-Nile-Cruise.jpg
355
710
Nile Cruise Holidays
https://nilecruiseholidays.com/wp-content/uploads/2023/01/nile-cruise-logo-web-300x63.png
Nile Cruise Holidays
2018-09-11 08:35:14
2023-01-03 00:19:09
Sonesta Amirat Dahabeya Nile Cruise
https://nilecruiseholidays.com/wp-content/uploads/2018/09/Princess-Donia-Dahabiya-Nile-Cruise.jpg
355
709
Nile Cruise Holidays
https://nilecruiseholidays.com/wp-content/uploads/2023/01/nile-cruise-logo-web-300x63.png
Nile Cruise Holidays
2018-09-11 08:17:39
2023-02-28 09:47:04
Princess Donia Dahabiya Nile Cruise
https://mlrhpz8jmuut.i.optimole.com/w:auto/h:auto/q:mauto/https://nilecruiseholidays.com/wp-content/uploads/2018/09/Nour-el-Nil-Dahabiya-Nile-Cruise.jpg
355
710
Nile Cruise Holidays
https://nilecruiseholidays.com/wp-content/uploads/2023/01/nile-cruise-logo-web-300x63.png
Nile Cruise Holidays
2018-09-10 19:28:32
2023-02-02 15:23:15
Nour el Nil Dahabiya Nile Cruise