MS Nubian Sea Lake Nasser Cruise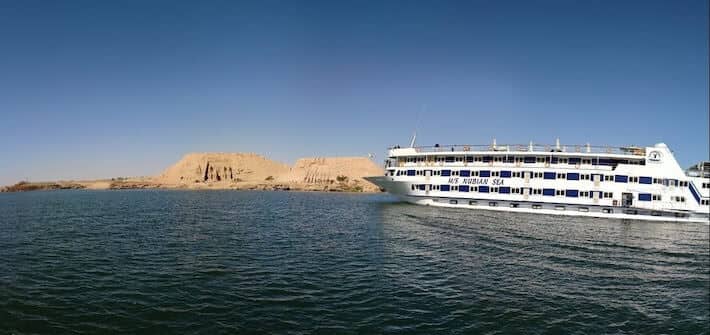 Visit and explore all the very best ancient Nubian monuments on the shores of Lake Nasser with a magical MS Nubian Sea Lake Cruise from Aswan to Abu Simbel or from Abu Simbel to Aswan. Our Lake Nasser cruises allow you to enjoy VIP service and absolute luxury as you sail from one timeless monument to the next aboard one of the finest 5-Star cruise ships on the lake.
Visit the Temple of Kalabsha; the Temple of Beit el Wali; the Temple of Amada; the Temple of Derr, and more. Whether you choose one of our lake cruises, or whether you choose one of our Nile River cruises, one of our Egyptologist guides will be with you every step of the way to ensure that your journey is more rewarding than ever.
The Nile at its best!
Great trip planned by NIleCruiseHolidays on a group trip this month. Hit the highlights in Cairo/Giza, Luxor & Aswan. Cruising in the south, awesome sunrise balloon ride by Valley of the Kings, camel rides by the pyramids, side trips, all with gifted guides & tour operators who did a fabulous job informing, answering every question, taking care of logistical (& ,of course, shopping) needs. The info they imparted was invaluable to my understanding of Egypt then & now. I felt totally safe & cared for every step of the way & fully enjoyed my "trip of a lifetime". Thank you Ahmed, Osama & Islam!
GypsyRose23
Fort Collins, Colorado
Similar Lake Nasser Cruises
https://nilecruiseholidays.com/wp-content/uploads/2018/09/MS-Movenpick-Abbas-Lake-Nasser-Cruise.jpg
331
710
Nile Cruise Holidays
https://nilecruiseholidays.com/wp-content/uploads/2023/01/nile-cruise-logo-web-300x63.png
Nile Cruise Holidays
2018-09-12 10:04:30
2022-12-19 08:25:07
MS Movenpick Prince Abbas Lake Nasser Cruise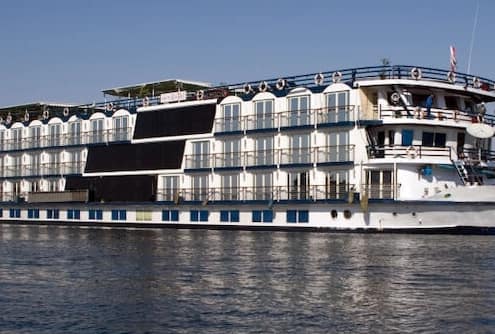 https://nilecruiseholidays.com/wp-content/uploads/2018/09/Steigenber-Omar-El-Khayam.jpg
334
709
Nile Cruise Holidays
https://nilecruiseholidays.com/wp-content/uploads/2023/01/nile-cruise-logo-web-300x63.png
Nile Cruise Holidays
2018-09-12 09:42:19
2023-02-02 15:19:21
Steigenberger Omar El Khayam Lake Nasser Cruise
https://mlrhpz8jmuut.i.optimole.com/w:auto/h:auto/q:mauto/https://nilecruiseholidays.com/wp-content/uploads/2018/09/MS-Nubian-Sea-Lake-Nasser-Cruise.jpg
335
710
Nile Cruise Holidays
https://nilecruiseholidays.com/wp-content/uploads/2023/01/nile-cruise-logo-web-300x63.png
Nile Cruise Holidays
2018-09-11 20:09:52
2023-01-03 01:21:56
MS Nubian Sea Lake Nasser Cruise
https://nilecruiseholidays.com/wp-content/uploads/2018/09/MS-SAI-Dahabiya-Lake-Nasser-Cruise.png
335
710
Nile Cruise Holidays
https://nilecruiseholidays.com/wp-content/uploads/2023/01/nile-cruise-logo-web-300x63.png
Nile Cruise Holidays
2018-09-11 18:58:24
2023-01-03 00:46:40
MS SAI Dahabiya Lake Nasser Cruise