Egypt to Dubai Private Sightseeing Tour
Explore two incredible destinations with an unforgettable Nile Cruise and Stay vacation; an 11-day Egypt to Dubai tour that comes complete with a 5-Star Nile River cruise from
Aswan to Luxor. Join us for a visit to many of Ancient Egypt's most iconic monuments, including the
Great Pyramids; the Sphinx; the Temple of Philae; Temple of Horus; Temple of Kom Ombo; Queen
Hatshepsut Temple, and Valley of the Kings, home to the tomb of King Tutankhamen.
Fly to Dubai and enjoy an unforgettable tour of the best sites in this opulent City of Gold, then head to
Abu Dhabi for another memorable tour before you finally board your flight back home the following day. As is the case with all of our Middle East Tours, lifetime memories are guaranteed.
Fabulous tour group and service!
Fabulous Organization. Seamless joy filled trip for our group of 18! Hats off to Islam, Ahmed & Sam!
Sue Ann R
Traverse City, Michigan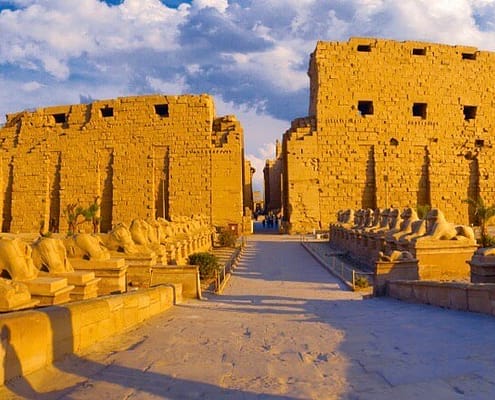 https://nilecruiseholidays.com/wp-content/uploads/2020/03/Middle-East-Tour-Karnak-Temple.jpeg
431
766
Shane Paulsen
https://mlrhpz8jmuut.i.optimole.com/-4CZkV8-alZPI4qD/w:auto/h:auto/q:mauto/https://nilecruiseholidays.com/wp-content/uploads/2020/09/website_logo_transparent_background.png
Shane Paulsen
2020-09-17 11:22:40
2021-06-18 09:46:33
23 Day Middle East Tour: Morocco, Egypt, Jordan, Dubai
https://mlrhpz8jmuut.i.optimole.com/-4CZkV8-oRAxCia0/w:auto/h:auto/q:mauto/https://nilecruiseholidays.com/wp-content/uploads/2018/11/Egypt-to-Dubai.jpg
399
710
Nile Cruise Holidays
https://mlrhpz8jmuut.i.optimole.com/-4CZkV8-alZPI4qD/w:auto/h:auto/q:mauto/https://nilecruiseholidays.com/wp-content/uploads/2020/09/website_logo_transparent_background.png
Nile Cruise Holidays
2018-11-14 22:07:49
2021-06-18 08:45:50
11 Day Egypt to Dubai Package