23 Day Middle East Tour: Morocco, Egypt, Jordan, Dubai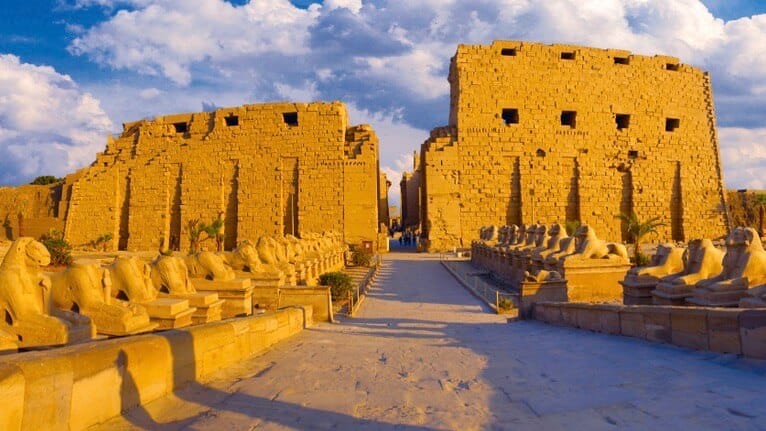 Embark on a journey of a lifetime with an unforgettable 23-Day Middle East Tour; a fully customizable Nile cruise and stay itinerary created and designed by travelers, for travelers. Enjoy the best of Morocco's imperial cities; the timeless wonders of Ancient Egypt; the breathtaking sites of Jordan, and the unimaginable splendor and opulence of Dubai.
Enjoy 4 and 5 star hotel accommodation; a 5-Star Nile River cruise, and expertly guided tours from beginning to end. From the ancient pyramids of Egypt to the Lost City of Petra in Jordan, our Middle East Tours have everything you could hope for, and more.
DEPARTURE SCHEDULE: Tours run every day except Mondays
KEEN Knowledge, Kind Guidance, and TRUE Service
Nile Cruise Holidays were beyond helpful, organized, with knowledgeable guides, prompt timing, generous with their kindness— I HIGHLY recommend going to Egypt under their UMBRELLA! Fabulous! THANK YOU Nile Cruise Holidays!!! Cynthia, Boulder, COLORADO
Cynthia B
Egypt and Jordan Tours
Didn't find the Egypt and Jordan Tour you were looking for? See Middle East Tour alternatives below.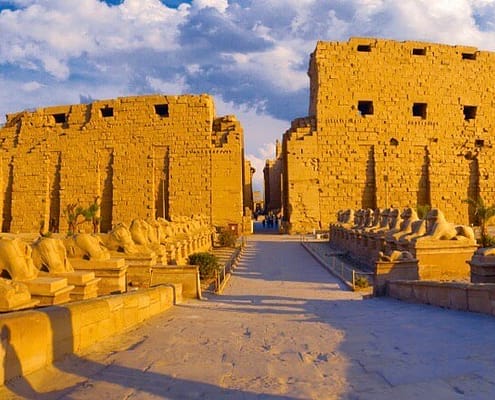 https://mlrhpz8jmuut.i.optimole.com/-4CZkV8-2YxeDQ-0/w:auto/h:auto/q:mauto/https://nilecruiseholidays.com/wp-content/uploads/2020/03/Middle-East-Tour-Karnak-Temple.jpeg
431
766
Shane Paulsen
https://mlrhpz8jmuut.i.optimole.com/-4CZkV8-alZPI4qD/w:auto/h:auto/q:mauto/https://nilecruiseholidays.com/wp-content/uploads/2020/09/website_logo_transparent_background.png
Shane Paulsen
2020-09-17 11:22:40
2021-06-18 09:46:33
23 Day Middle East Tour: Morocco, Egypt, Jordan, Dubai
https://nilecruiseholidays.com/wp-content/uploads/2020/03/Egypt-Jordan-and-Israel-Tours-Al-Khazneh-Petra-Jordan.jpeg
399
710
Shane Paulsen
https://mlrhpz8jmuut.i.optimole.com/-4CZkV8-alZPI4qD/w:auto/h:auto/q:mauto/https://nilecruiseholidays.com/wp-content/uploads/2020/09/website_logo_transparent_background.png
Shane Paulsen
2020-09-17 11:03:19
2021-06-18 07:38:50
14 Day Egypt, Jordan and Israel Tours
https://nilecruiseholidays.com/wp-content/uploads/2020/09/Turkey-Egypt-and-Jordan-Tours-The-Blue-Mosque-Istanbul.jpeg
400
710
Shane Paulsen
https://mlrhpz8jmuut.i.optimole.com/-4CZkV8-alZPI4qD/w:auto/h:auto/q:mauto/https://nilecruiseholidays.com/wp-content/uploads/2020/09/website_logo_transparent_background.png
Shane Paulsen
2020-09-09 04:28:17
2021-06-18 05:46:23
18 Day Turkey, Egypt and Jordan Tours
https://nilecruiseholidays.com/wp-content/uploads/2020/08/Cairo-Abu-Simbel-Jordan-Tour-Abu-Simbel-interior.jpeg
400
710
Shane Paulsen
https://mlrhpz8jmuut.i.optimole.com/-4CZkV8-alZPI4qD/w:auto/h:auto/q:mauto/https://nilecruiseholidays.com/wp-content/uploads/2020/09/website_logo_transparent_background.png
Shane Paulsen
2020-08-03 02:25:03
2021-06-25 05:30:29
11 Day Cairo, Abu Simbel and Petra Jordan Tour
https://nilecruiseholidays.com/wp-content/uploads/2018/11/Egypt-and-Jordan-Tours.jpg
474
710
Nile Cruise Holidays
https://mlrhpz8jmuut.i.optimole.com/-4CZkV8-alZPI4qD/w:auto/h:auto/q:mauto/https://nilecruiseholidays.com/wp-content/uploads/2020/09/website_logo_transparent_background.png
Nile Cruise Holidays
2018-11-14 21:44:58
2021-06-25 05:46:52
12 Day Egypt and Jordan Tour
https://nilecruiseholidays.com/wp-content/uploads/2018/11/Egypt-and-Jordan-Combined-Tour.jpeg
474
710
Nile Cruise Holidays
https://mlrhpz8jmuut.i.optimole.com/-4CZkV8-alZPI4qD/w:auto/h:auto/q:mauto/https://nilecruiseholidays.com/wp-content/uploads/2020/09/website_logo_transparent_background.png
Nile Cruise Holidays
2018-11-14 18:13:01
2021-06-25 05:27:46
10 Day Egypt and Jordan Combined Tour
https://nilecruiseholidays.com/wp-content/uploads/2018/11/Egypt-and-Jordan-Travel-Package.jpg
474
710
Nile Cruise Holidays
https://mlrhpz8jmuut.i.optimole.com/-4CZkV8-alZPI4qD/w:auto/h:auto/q:mauto/https://nilecruiseholidays.com/wp-content/uploads/2020/09/website_logo_transparent_background.png
Nile Cruise Holidays
2018-11-14 17:52:40
2021-06-25 05:28:58
14 Day Egypt and Jordan Travel Package
https://nilecruiseholidays.com/wp-content/uploads/2018/11/Egypt-Jordan-Jerusalem-Tour.jpg
472
710
Nile Cruise Holidays
https://mlrhpz8jmuut.i.optimole.com/-4CZkV8-alZPI4qD/w:auto/h:auto/q:mauto/https://nilecruiseholidays.com/wp-content/uploads/2020/09/website_logo_transparent_background.png
Nile Cruise Holidays
2018-11-13 22:48:06
2022-02-22 05:24:55
13 Day Egypt, Jordan, Jerusalem Tour
https://nilecruiseholidays.com/wp-content/uploads/2018/11/Egypt-Jordan-Morocco-Tour.jpg
474
710
Nile Cruise Holidays
https://mlrhpz8jmuut.i.optimole.com/-4CZkV8-alZPI4qD/w:auto/h:auto/q:mauto/https://nilecruiseholidays.com/wp-content/uploads/2020/09/website_logo_transparent_background.png
Nile Cruise Holidays
2018-11-10 17:35:10
2020-12-29 17:22:56
19 Day Egypt, Jordan, Morocco Tour