12 Day Egypt Nile Cruise and Stay – Cairo, Nile Cruise & Red Sea
Let your dreams come to life with our classic 12-day Egypt Nile Cruise and Stay package, designed by travelers for travelers. Visit the Giza Pyramids; the Sphinx and the ancient Sakkara necropolis on the outskirts of Cairo, then transfer to Aswan and board your Nile cruise to Luxor. Visit and explore some of the finest ancient monuments in the Nile River Valley, including the Temple of Philae; the Temple of Horus; the Temple of Kom Ombo; Valley of the Kings, and more.
Disembark in Luxor, and spend three blissful days in Sharm on the Red Sea coast before heading back to Cairo, for your flight out of this fascinating land.
WONDERFUL TRIP WITH WONDERFUL GUIDES
My friends and I had a wonderful trip with Nile Cruise Holidays in Egypt. Our coordinator Tarek, Egyptologist Abdo and Seyed Selim were knowledgeable and awesome! Thank you all very much once again.
Keong Y
Nile Cruise and Stay Holidays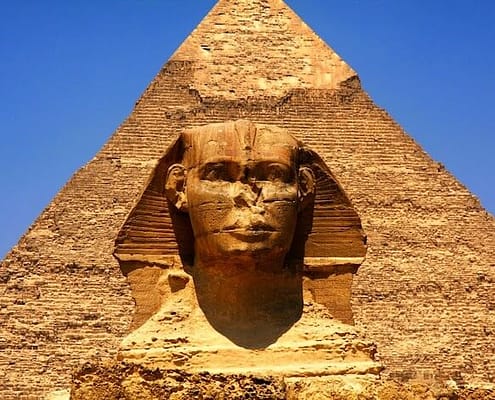 https://nilecruiseholidays.com/wp-content/uploads/2019/01/Nile-Cruise-and-Stay-in-Hurghada.jpg
474
710
Nile Cruise Holidays
https://nilecruiseholidays.com/wp-content/uploads/2023/01/nile-cruise-logo-web-300x63.png
Nile Cruise Holidays
2019-01-27 11:31:21
2022-12-19 10:31:20
12 Day Nile Cruise and Stay in Hurghada – Cairo, Nile Cruise, Hurghada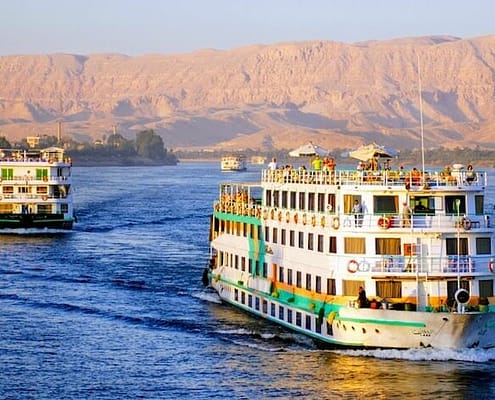 https://mlrhpz8jmuut.i.optimole.com/w:auto/h:auto/q:mauto/https://nilecruiseholidays.com/wp-content/uploads/2019/01/Nile-Cruise-and-Stay.jpg
474
710
Nile Cruise Holidays
https://nilecruiseholidays.com/wp-content/uploads/2023/01/nile-cruise-logo-web-300x63.png
Nile Cruise Holidays
2019-01-27 11:30:28
2022-12-19 07:04:24
12 Day Egypt Nile Cruise and Stay – Cairo, Nile Cruise & Red Sea
https://nilecruiseholidays.com/wp-content/uploads/2019/01/Egypt-Nile-Tour.jpg
455
710
Nile Cruise Holidays
https://nilecruiseholidays.com/wp-content/uploads/2023/01/nile-cruise-logo-web-300x63.png
Nile Cruise Holidays
2019-01-27 11:29:34
2022-12-19 07:09:29
10 Day Egypt Nile Tour Round Trip – Cairo, Luxor-Aswan-Luxor Nile Cruise, (Abu Simbel)
https://nilecruiseholidays.com/wp-content/uploads/2019/01/Egypt-Budget-Tour.jpg
474
710
Nile Cruise Holidays
https://nilecruiseholidays.com/wp-content/uploads/2023/01/nile-cruise-logo-web-300x63.png
Nile Cruise Holidays
2019-01-27 11:28:35
2022-12-23 10:52:50
8 Day Egypt Budget Tour and Nile Cruise – Cairo & Nile Cruise
https://nilecruiseholidays.com/wp-content/uploads/2019/01/Egypt-Luxury-Tour.jpg
474
710
Nile Cruise Holidays
https://nilecruiseholidays.com/wp-content/uploads/2023/01/nile-cruise-logo-web-300x63.png
Nile Cruise Holidays
2019-01-27 11:27:49
2022-12-24 09:24:46
8 Day Egypt Luxury Tour and Cruise – Cairo & Nile Cruise
https://nilecruiseholidays.com/wp-content/uploads/2019/01/Best-of-Egypt-Tour.jpg
474
710
Nile Cruise Holidays
https://nilecruiseholidays.com/wp-content/uploads/2023/01/nile-cruise-logo-web-300x63.png
Nile Cruise Holidays
2019-01-27 11:27:09
2022-12-24 09:41:37
8 Day Best of Egypt Tour – Cairo & Nile Cruise