14 Day Nile Cruise From Aswan to Cairo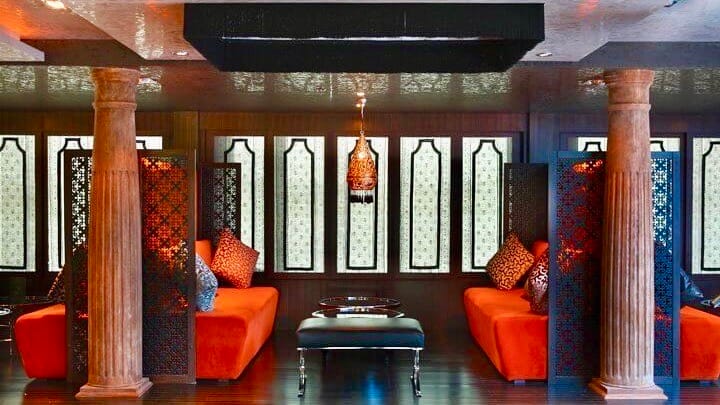 Experience a whole new world with our all-inclusive 14-Day Nile Cruise from Aswan to Cairo on board the luxurious 5-Star Movenpick MS Darakum. Board your cruise at Aswan, and spend 13 unforgettable nights on the river as you make your way to Cairo. With our Nile River cruises, you get to enjoy new and exciting excursions every day that will see you visiting many of Ancient Egypt's most treasured pyramids, tombs and temples, including the Giza Pyramids; the Dahshour Pyramids; Philae Temple; Luxor Temple; Horus Temple; Abydos Temple; Karnak Temple, and more.
Spend lazy days style.soaking up the sun, and enjoy carefree nights under a star-filled sky as you trace the footsteps of great pharaohs with our Nile cruises from Cairo.
Cairo to Luxor to Aswan
This tour company took excellent care of the large group I traveled with. Everything went smoothly from meeting us at the Cairo airport, transporting us to our hotel and later to our cruise ship. When we had to go through airport check points in Cairo and in Luxor, procedures were clearly explained. Safety was never a concern. The guides were well informed and attentive to every question. I would book again with NileCruiseHolidays.com if I visit Egypt again.
espebe2018
Quincy, Illinois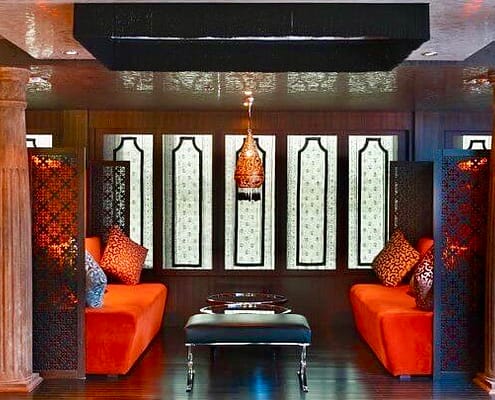 https://mlrhpz8jmuut.i.optimole.com/-4CZkV8-b1WFtA0G/w:auto/h:auto/q:mauto/https://nilecruiseholidays.com/wp-content/uploads/2018/09/Nile-Cruise-From-Aswan-to-Cairo.jpeg
405
720
Nile Cruise Holidays
https://mlrhpz8jmuut.i.optimole.com/-4CZkV8-alZPI4qD/w:auto/h:auto/q:mauto/https://nilecruiseholidays.com/wp-content/uploads/2020/09/website_logo_transparent_background.png
Nile Cruise Holidays
2018-09-10 15:24:15
2020-12-23 13:35:12
14 Day Nile Cruise from Aswan to Cairo - MS Darakum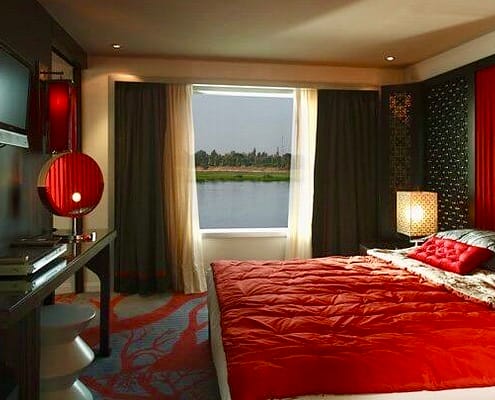 https://nilecruiseholidays.com/wp-content/uploads/2018/09/Nile-Cruise-from-Cairo-to-Luxor.jpeg
405
720
Nile Cruise Holidays
https://mlrhpz8jmuut.i.optimole.com/-4CZkV8-alZPI4qD/w:auto/h:auto/q:mauto/https://nilecruiseholidays.com/wp-content/uploads/2020/09/website_logo_transparent_background.png
Nile Cruise Holidays
2018-09-10 15:14:43
2021-06-23 10:14:43
13 Day Nile Cruise from Cairo to Luxor - MS Darakum
https://nilecruiseholidays.com/wp-content/uploads/2018/09/Nile-Cruise-From-Luxor-to-Cairo.jpeg
398
710
Nile Cruise Holidays
https://mlrhpz8jmuut.i.optimole.com/-4CZkV8-alZPI4qD/w:auto/h:auto/q:mauto/https://nilecruiseholidays.com/wp-content/uploads/2020/09/website_logo_transparent_background.png
Nile Cruise Holidays
2018-09-10 12:54:17
2021-06-24 05:47:51
11 Day Nile Cruise from Luxor to Cairo - MS Darakum
https://nilecruiseholidays.com/wp-content/uploads/2018/09/Nile-Cruise-From-Cairo-to-Aswan-e1603715208507.jpeg
399
710
Nile Cruise Holidays
https://mlrhpz8jmuut.i.optimole.com/-4CZkV8-alZPI4qD/w:auto/h:auto/q:mauto/https://nilecruiseholidays.com/wp-content/uploads/2020/09/website_logo_transparent_background.png
Nile Cruise Holidays
2018-09-09 19:07:21
2021-06-24 05:57:41
15 Day Nile Cruise From Cairo to Aswan - MS Darakum