11 Day Nile Cruise From Luxor to Cairo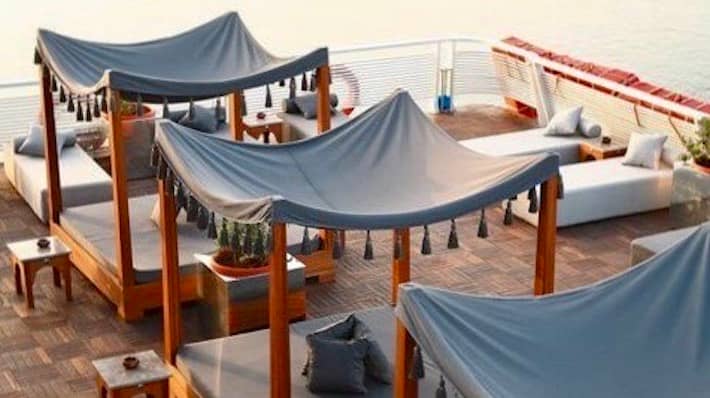 Treat yourself to one of the most amazing Nile River cruises ever with a classic 11-Day Nile Cruise from Luxor to Cairo on board a luxurious 5-Star cruise ship with all modern amenities. Enjoy unrivaled hospitality and VIP service from the minute you arrive, to the moment you board your flight back home.
Come with us as we explore the finest ancient monuments in Luxor; Qena; Sohag; Tel El Amarna; Minya, and more, and end your vacation at the Great Pyramids of Giza and the Egyptian Museum before boarding your flight back home. Discover the real magic of Ancient Egypt in absolute style with one of our 5-Star Nile cruises from Cairo.
Week in Egypt with buddies
I met a couple friends in Cairo and hooked up with NileCruiseHolidays. They met each of us separately at the airport and ushered us to the front of the beleaguered confused travelers to an air conditioned vehicle with cold water.
They must have thought I was King Tut himself. 
Osama, our main guide, was a fountain of knowledge about current life and antiquities. Besides his love for his country he was tuned into what we were feeling so that he could keep us comfortable.
If you can possibly request him, you are likely to have an unforgettable trip.
I asked them to make changes at the last minute which they figured out without hesitation.
rockyMN
Minneapolis, Minnesota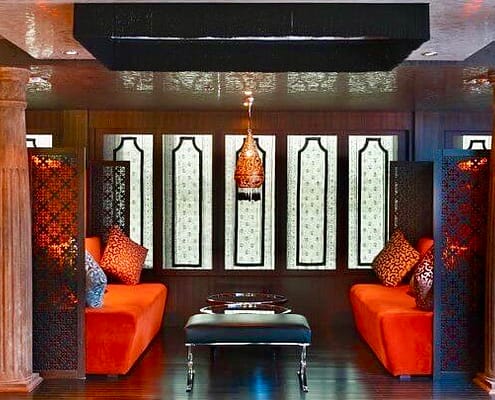 https://nilecruiseholidays.com/wp-content/uploads/2018/09/Nile-Cruise-From-Aswan-to-Cairo.jpeg
405
720
Nile Cruise Holidays
https://mlrhpz8jmuut.i.optimole.com/-4CZkV8-alZPI4qD/w:auto/h:auto/q:mauto/https://nilecruiseholidays.com/wp-content/uploads/2020/09/website_logo_transparent_background.png
Nile Cruise Holidays
2018-09-10 15:24:15
2020-12-23 13:35:12
14 Day Nile Cruise from Aswan to Cairo - MS Darakum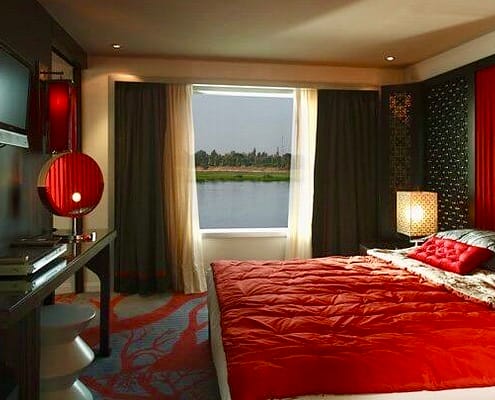 https://nilecruiseholidays.com/wp-content/uploads/2018/09/Nile-Cruise-from-Cairo-to-Luxor.jpeg
405
720
Nile Cruise Holidays
https://mlrhpz8jmuut.i.optimole.com/-4CZkV8-alZPI4qD/w:auto/h:auto/q:mauto/https://nilecruiseholidays.com/wp-content/uploads/2020/09/website_logo_transparent_background.png
Nile Cruise Holidays
2018-09-10 15:14:43
2021-06-23 10:14:43
13 Day Nile Cruise from Cairo to Luxor - MS Darakum
https://mlrhpz8jmuut.i.optimole.com/-4CZkV8-ftFGRNcG/w:auto/h:auto/q:mauto/https://nilecruiseholidays.com/wp-content/uploads/2018/09/Nile-Cruise-From-Luxor-to-Cairo.jpeg
398
710
Nile Cruise Holidays
https://mlrhpz8jmuut.i.optimole.com/-4CZkV8-alZPI4qD/w:auto/h:auto/q:mauto/https://nilecruiseholidays.com/wp-content/uploads/2020/09/website_logo_transparent_background.png
Nile Cruise Holidays
2018-09-10 12:54:17
2021-06-24 05:47:51
11 Day Nile Cruise from Luxor to Cairo - MS Darakum
https://nilecruiseholidays.com/wp-content/uploads/2018/09/Nile-Cruise-From-Cairo-to-Aswan-e1603715208507.jpeg
399
710
Nile Cruise Holidays
https://mlrhpz8jmuut.i.optimole.com/-4CZkV8-alZPI4qD/w:auto/h:auto/q:mauto/https://nilecruiseholidays.com/wp-content/uploads/2020/09/website_logo_transparent_background.png
Nile Cruise Holidays
2018-09-09 19:07:21
2021-06-24 05:57:41
15 Day Nile Cruise From Cairo to Aswan - MS Darakum