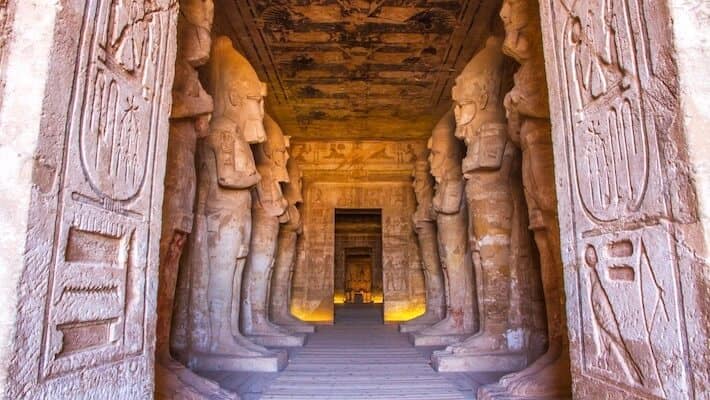 Give yourself the sort of holiday you deserve with a high quality customizable 11-Day Cairo, Abu Simbel and Petra Jordan Tour; truly unforgettable Egypt and Jordan Tours in the lap of luxury from beginning to end. Enjoy a perfect blend of sightseeing and leisure, with private Egyptologist-guided tours in Cairo and Egyptologist-guided small group tours throughout your cruise from Aswan to Luxor.
Visit many of Egypt's most infamous pyramids, tombs and temples, including the Giza Pyramids; Abu Simple Temples; the Sphinx; the Step Pyramid; Valley of the Kings; Karnak; Hatshepsut Temple; Temple of Horus, and so much more. Your dream Nile Cruise and Stay vacation in the Land of the Pharaohs is just a few mouse clicks away.
DEPARTURE SCHEDULE: Tours run every Friday, Saturday, Tuesday and Wednesday
Above and beyond
On our recent trip to Egypt, our tour manager Islam along with our guides Ahmed and Osama (Sam) went above and beyond to give our group a great experience. They made sure everything went smoothly and enthusiastically answered questions about all the sites. I was with Ahmed and really appreciated the information he shared about present day Egypt as we traveled through the cities. Thank you to everyone at NileCruiseHolidays.com!
mmny2018
New York City, New York
Egypt and Jordan Tours
Didn't find the Egypt and Jordan Tour you were looking for? See Cairo, Abu Simbel and Petra Jordan Tour alternatives below.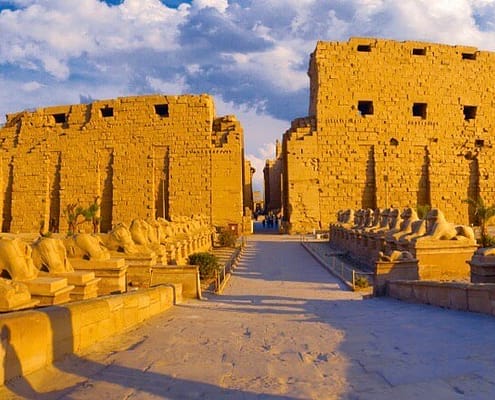 https://nilecruiseholidays.com/wp-content/uploads/2020/03/Middle-East-Tour-Karnak-Temple.jpeg
431
766
Shane Paulsen
https://mlrhpz8jmuut.i.optimole.com/-4CZkV8-alZPI4qD/w:auto/h:auto/q:mauto/https://nilecruiseholidays.com/wp-content/uploads/2020/09/website_logo_transparent_background.png
Shane Paulsen
2020-09-17 11:22:40
2021-06-18 09:46:33
23 Day Middle East Tour: Morocco, Egypt, Jordan, Dubai
https://nilecruiseholidays.com/wp-content/uploads/2020/03/Egypt-Jordan-and-Israel-Tours-Al-Khazneh-Petra-Jordan.jpeg
399
710
Shane Paulsen
https://mlrhpz8jmuut.i.optimole.com/-4CZkV8-alZPI4qD/w:auto/h:auto/q:mauto/https://nilecruiseholidays.com/wp-content/uploads/2020/09/website_logo_transparent_background.png
Shane Paulsen
2020-09-17 11:03:19
2021-06-18 07:38:50
14 Day Egypt, Jordan and Israel Tours
https://nilecruiseholidays.com/wp-content/uploads/2020/09/Turkey-Egypt-and-Jordan-Tours-The-Blue-Mosque-Istanbul.jpeg
400
710
Shane Paulsen
https://mlrhpz8jmuut.i.optimole.com/-4CZkV8-alZPI4qD/w:auto/h:auto/q:mauto/https://nilecruiseholidays.com/wp-content/uploads/2020/09/website_logo_transparent_background.png
Shane Paulsen
2020-09-09 04:28:17
2021-06-18 05:46:23
18 Day Turkey, Egypt and Jordan Tours
https://mlrhpz8jmuut.i.optimole.com/-4CZkV8-xcq1g5rO/w:auto/h:auto/q:mauto/https://nilecruiseholidays.com/wp-content/uploads/2020/08/Cairo-Abu-Simbel-Jordan-Tour-Abu-Simbel-interior.jpeg
400
710
Shane Paulsen
https://mlrhpz8jmuut.i.optimole.com/-4CZkV8-alZPI4qD/w:auto/h:auto/q:mauto/https://nilecruiseholidays.com/wp-content/uploads/2020/09/website_logo_transparent_background.png
Shane Paulsen
2020-08-03 02:25:03
2021-06-25 05:30:29
11 Day Cairo, Abu Simbel and Petra Jordan Tour
https://nilecruiseholidays.com/wp-content/uploads/2018/11/Egypt-and-Jordan-Tours.jpg
474
710
Nile Cruise Holidays
https://mlrhpz8jmuut.i.optimole.com/-4CZkV8-alZPI4qD/w:auto/h:auto/q:mauto/https://nilecruiseholidays.com/wp-content/uploads/2020/09/website_logo_transparent_background.png
Nile Cruise Holidays
2018-11-14 21:44:58
2021-06-25 05:46:52
12 Day Egypt and Jordan Tour
https://nilecruiseholidays.com/wp-content/uploads/2018/11/Egypt-and-Jordan-Combined-Tour.jpeg
474
710
Nile Cruise Holidays
https://mlrhpz8jmuut.i.optimole.com/-4CZkV8-alZPI4qD/w:auto/h:auto/q:mauto/https://nilecruiseholidays.com/wp-content/uploads/2020/09/website_logo_transparent_background.png
Nile Cruise Holidays
2018-11-14 18:13:01
2021-06-25 05:27:46
10 Day Egypt and Jordan Combined Tour
https://nilecruiseholidays.com/wp-content/uploads/2018/11/Egypt-and-Jordan-Travel-Package.jpg
474
710
Nile Cruise Holidays
https://mlrhpz8jmuut.i.optimole.com/-4CZkV8-alZPI4qD/w:auto/h:auto/q:mauto/https://nilecruiseholidays.com/wp-content/uploads/2020/09/website_logo_transparent_background.png
Nile Cruise Holidays
2018-11-14 17:52:40
2021-06-25 05:28:58
14 Day Egypt and Jordan Travel Package
https://nilecruiseholidays.com/wp-content/uploads/2018/11/Egypt-Jordan-Jerusalem-Tour.jpg
472
710
Nile Cruise Holidays
https://mlrhpz8jmuut.i.optimole.com/-4CZkV8-alZPI4qD/w:auto/h:auto/q:mauto/https://nilecruiseholidays.com/wp-content/uploads/2020/09/website_logo_transparent_background.png
Nile Cruise Holidays
2018-11-13 22:48:06
2022-02-22 05:24:55
13 Day Egypt, Jordan, Jerusalem Tour
https://nilecruiseholidays.com/wp-content/uploads/2018/11/Egypt-Jordan-Morocco-Tour.jpg
474
710
Nile Cruise Holidays
https://mlrhpz8jmuut.i.optimole.com/-4CZkV8-alZPI4qD/w:auto/h:auto/q:mauto/https://nilecruiseholidays.com/wp-content/uploads/2020/09/website_logo_transparent_background.png
Nile Cruise Holidays
2018-11-10 17:35:10
2020-12-29 17:22:56
19 Day Egypt, Jordan, Morocco Tour