18 Day Turkey, Egypt and Jordan Tours
Enjoy a trip of a lifetime with expertly designed and structured 18-Day Turkey, Egypt and Jordan Tours; epic Middle East Tours featuring many of the tops attractions in Turkey; Egypt and Jordan. Visit the magnificent Hagia Sophia and the timeless wonders of Cappadocia in Turkey, then head to Egypt and explore it's ancient pyramids, temples and tombs before finally making your way to Jordan for even more unforgettable sights, including the Lost City of Petra.
Our Nile Cruise and Stay packages include world class accommodation; a 5-Star Nile cruise, and expert guides by your side every step of the way to guarantee an unforgettable travel adventure which you will never forget.
DEPARTURE SCHEDULE: Tours run every day
Great tour of Ancient Sites in Cairo, Luxor, Edfu, Aswan and more!
The guides with this Egypt tour operator were fantastic. Really well organized and respectful of everyone we encountered. Their knowledge about Egypt and how to navigate all the places we went made the trip one of the best ever. I am planning to return with Nile Cruise Holidays again soon.
nbudge101
Boise, Idaho
Egypt and Jordan Tours
Didn't find the Egypt and Jordan Tour you were looking for? See Turkey, Egypt and Jordan Tour alternatives below.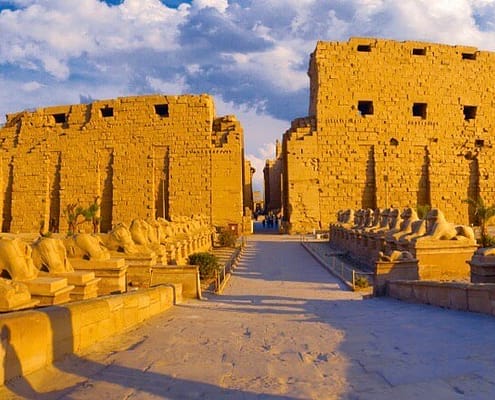 https://nilecruiseholidays.com/wp-content/uploads/2020/03/Middle-East-Tour-Karnak-Temple.jpeg
431
766
Shane Paulsen
https://mlrhpz8jmuut.i.optimole.com/-4CZkV8-alZPI4qD/w:auto/h:auto/q:mauto/https://nilecruiseholidays.com/wp-content/uploads/2020/09/website_logo_transparent_background.png
Shane Paulsen
2020-09-17 11:22:40
2021-06-18 09:46:33
23 Day Middle East Tour: Morocco, Egypt, Jordan, Dubai
https://nilecruiseholidays.com/wp-content/uploads/2020/03/Egypt-Jordan-and-Israel-Tours-Al-Khazneh-Petra-Jordan.jpeg
399
710
Shane Paulsen
https://mlrhpz8jmuut.i.optimole.com/-4CZkV8-alZPI4qD/w:auto/h:auto/q:mauto/https://nilecruiseholidays.com/wp-content/uploads/2020/09/website_logo_transparent_background.png
Shane Paulsen
2020-09-17 11:03:19
2021-06-18 07:38:50
14 Day Egypt, Jordan and Israel Tours
https://mlrhpz8jmuut.i.optimole.com/-4CZkV8-7NxLIr5G/w:auto/h:auto/q:mauto/https://nilecruiseholidays.com/wp-content/uploads/2020/09/Turkey-Egypt-and-Jordan-Tours-The-Blue-Mosque-Istanbul.jpeg
400
710
Shane Paulsen
https://mlrhpz8jmuut.i.optimole.com/-4CZkV8-alZPI4qD/w:auto/h:auto/q:mauto/https://nilecruiseholidays.com/wp-content/uploads/2020/09/website_logo_transparent_background.png
Shane Paulsen
2020-09-09 04:28:17
2021-06-18 05:46:23
18 Day Turkey, Egypt and Jordan Tours
https://nilecruiseholidays.com/wp-content/uploads/2020/08/Cairo-Abu-Simbel-Jordan-Tour-Abu-Simbel-interior.jpeg
400
710
Shane Paulsen
https://mlrhpz8jmuut.i.optimole.com/-4CZkV8-alZPI4qD/w:auto/h:auto/q:mauto/https://nilecruiseholidays.com/wp-content/uploads/2020/09/website_logo_transparent_background.png
Shane Paulsen
2020-08-03 02:25:03
2021-06-25 05:30:29
11 Day Cairo, Abu Simbel and Petra Jordan Tour
https://nilecruiseholidays.com/wp-content/uploads/2018/11/Egypt-and-Jordan-Tours.jpg
474
710
Nile Cruise Holidays
https://mlrhpz8jmuut.i.optimole.com/-4CZkV8-alZPI4qD/w:auto/h:auto/q:mauto/https://nilecruiseholidays.com/wp-content/uploads/2020/09/website_logo_transparent_background.png
Nile Cruise Holidays
2018-11-14 21:44:58
2021-06-25 05:46:52
12 Day Egypt and Jordan Tour
https://nilecruiseholidays.com/wp-content/uploads/2018/11/Egypt-and-Jordan-Combined-Tour.jpeg
474
710
Nile Cruise Holidays
https://mlrhpz8jmuut.i.optimole.com/-4CZkV8-alZPI4qD/w:auto/h:auto/q:mauto/https://nilecruiseholidays.com/wp-content/uploads/2020/09/website_logo_transparent_background.png
Nile Cruise Holidays
2018-11-14 18:13:01
2021-06-25 05:27:46
10 Day Egypt and Jordan Combined Tour
https://nilecruiseholidays.com/wp-content/uploads/2018/11/Egypt-and-Jordan-Travel-Package.jpg
474
710
Nile Cruise Holidays
https://mlrhpz8jmuut.i.optimole.com/-4CZkV8-alZPI4qD/w:auto/h:auto/q:mauto/https://nilecruiseholidays.com/wp-content/uploads/2020/09/website_logo_transparent_background.png
Nile Cruise Holidays
2018-11-14 17:52:40
2021-06-25 05:28:58
14 Day Egypt and Jordan Travel Package
https://nilecruiseholidays.com/wp-content/uploads/2018/11/Egypt-Jordan-Jerusalem-Tour.jpg
472
710
Nile Cruise Holidays
https://mlrhpz8jmuut.i.optimole.com/-4CZkV8-alZPI4qD/w:auto/h:auto/q:mauto/https://nilecruiseholidays.com/wp-content/uploads/2020/09/website_logo_transparent_background.png
Nile Cruise Holidays
2018-11-13 22:48:06
2022-02-22 05:24:55
13 Day Egypt, Jordan, Jerusalem Tour
https://nilecruiseholidays.com/wp-content/uploads/2018/11/Egypt-Jordan-Morocco-Tour.jpg
474
710
Nile Cruise Holidays
https://mlrhpz8jmuut.i.optimole.com/-4CZkV8-alZPI4qD/w:auto/h:auto/q:mauto/https://nilecruiseholidays.com/wp-content/uploads/2020/09/website_logo_transparent_background.png
Nile Cruise Holidays
2018-11-10 17:35:10
2020-12-29 17:22:56
19 Day Egypt, Jordan, Morocco Tour