Egypt and Jordan Travel Package [14 Day Private Trip w/ Nile Cruise]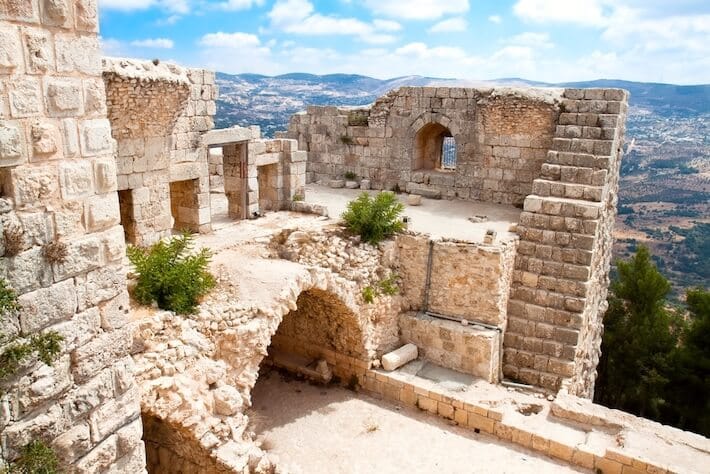 Book a 14-day Egypt and Jordan Travel Package, a Nile Cruise and Stay adventure which is well and truly flawless in every way. Enjoy visiting all the best tourist attractions in and around Cairo, then cruise the Nile in absolute style while discovering the timeless monuments of the Nile River Valley, including Valley of the Kings; Hatshepsut Temple; Horus Temple; Kom Ombo Temple; Karnak Temple and more.
Board your flight to Amman in Jordan, and get ready for even more adventure and more unbelievable sightseeing that includes places like Jerash; Ajloun; Umm Qais, and the breathtaking Lost City of Petra, Jordan's most prized archeological treasure. Enjoy Egypt and Jordan Tours during which the magic never ends.
14 night private trip through Egypt
Good communication with Eman from NileCruiseHolidays for providing itinerary, required changes and booking, payment was easy and secure.

Airport arrivals and departures were made far easier as everything was taken care of by staff including getting the visa on arrival.

Tour guides were all good with the exception of one who was brought in at the last minute in Aswan for the Felucca trip.

Transport and drivers were excellent.

Any issues we had were dealt with immediately and they checked to make sure we were happy.

Special mention for Ahmed in Cairo who sorted out everything at the airport and hotels perfectly. It is nice to know you have back up if needed.
CyanS
Phuket,Thailand
Egypt and Jordan Tours
Didn't find the Egypt and Jordan Tour you were looking for? See Egypt and Jordan Travel Package alternatives below.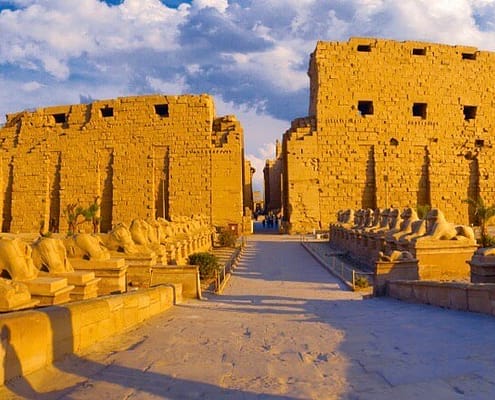 https://nilecruiseholidays.com/wp-content/uploads/2020/03/Middle-East-Tour-Karnak-Temple.jpeg
431
766
Shane Paulsen
https://mlrhpz8jmuut.i.optimole.com/-4CZkV8-alZPI4qD/w:auto/h:auto/q:mauto/https://nilecruiseholidays.com/wp-content/uploads/2020/09/website_logo_transparent_background.png
Shane Paulsen
2020-09-17 11:22:40
2021-06-18 09:46:33
23 Day Middle East Tour: Morocco, Egypt, Jordan, Dubai
https://nilecruiseholidays.com/wp-content/uploads/2020/03/Egypt-Jordan-and-Israel-Tours-Al-Khazneh-Petra-Jordan.jpeg
399
710
Shane Paulsen
https://mlrhpz8jmuut.i.optimole.com/-4CZkV8-alZPI4qD/w:auto/h:auto/q:mauto/https://nilecruiseholidays.com/wp-content/uploads/2020/09/website_logo_transparent_background.png
Shane Paulsen
2020-09-17 11:03:19
2021-06-18 07:38:50
14 Day Egypt, Jordan and Israel Tours
https://nilecruiseholidays.com/wp-content/uploads/2020/09/Turkey-Egypt-and-Jordan-Tours-The-Blue-Mosque-Istanbul.jpeg
400
710
Shane Paulsen
https://mlrhpz8jmuut.i.optimole.com/-4CZkV8-alZPI4qD/w:auto/h:auto/q:mauto/https://nilecruiseholidays.com/wp-content/uploads/2020/09/website_logo_transparent_background.png
Shane Paulsen
2020-09-09 04:28:17
2021-06-18 05:46:23
18 Day Turkey, Egypt and Jordan Tours
https://nilecruiseholidays.com/wp-content/uploads/2020/08/Cairo-Abu-Simbel-Jordan-Tour-Abu-Simbel-interior.jpeg
400
710
Shane Paulsen
https://mlrhpz8jmuut.i.optimole.com/-4CZkV8-alZPI4qD/w:auto/h:auto/q:mauto/https://nilecruiseholidays.com/wp-content/uploads/2020/09/website_logo_transparent_background.png
Shane Paulsen
2020-08-03 02:25:03
2021-06-25 05:30:29
11 Day Cairo, Abu Simbel and Petra Jordan Tour
https://nilecruiseholidays.com/wp-content/uploads/2018/11/Egypt-and-Jordan-Tours.jpg
474
710
Nile Cruise Holidays
https://mlrhpz8jmuut.i.optimole.com/-4CZkV8-alZPI4qD/w:auto/h:auto/q:mauto/https://nilecruiseholidays.com/wp-content/uploads/2020/09/website_logo_transparent_background.png
Nile Cruise Holidays
2018-11-14 21:44:58
2021-06-25 05:46:52
12 Day Egypt and Jordan Tour
https://nilecruiseholidays.com/wp-content/uploads/2018/11/Egypt-and-Jordan-Combined-Tour.jpeg
474
710
Nile Cruise Holidays
https://mlrhpz8jmuut.i.optimole.com/-4CZkV8-alZPI4qD/w:auto/h:auto/q:mauto/https://nilecruiseholidays.com/wp-content/uploads/2020/09/website_logo_transparent_background.png
Nile Cruise Holidays
2018-11-14 18:13:01
2021-06-25 05:27:46
10 Day Egypt and Jordan Combined Tour
https://mlrhpz8jmuut.i.optimole.com/-4CZkV8-LS0RLdEn/w:auto/h:auto/q:mauto/https://nilecruiseholidays.com/wp-content/uploads/2018/11/Egypt-and-Jordan-Travel-Package.jpg
474
710
Nile Cruise Holidays
https://mlrhpz8jmuut.i.optimole.com/-4CZkV8-alZPI4qD/w:auto/h:auto/q:mauto/https://nilecruiseholidays.com/wp-content/uploads/2020/09/website_logo_transparent_background.png
Nile Cruise Holidays
2018-11-14 17:52:40
2021-06-25 05:28:58
14 Day Egypt and Jordan Travel Package
https://nilecruiseholidays.com/wp-content/uploads/2018/11/Egypt-Jordan-Jerusalem-Tour.jpg
472
710
Nile Cruise Holidays
https://mlrhpz8jmuut.i.optimole.com/-4CZkV8-alZPI4qD/w:auto/h:auto/q:mauto/https://nilecruiseholidays.com/wp-content/uploads/2020/09/website_logo_transparent_background.png
Nile Cruise Holidays
2018-11-13 22:48:06
2022-02-22 05:24:55
13 Day Egypt, Jordan, Jerusalem Tour
https://nilecruiseholidays.com/wp-content/uploads/2018/11/Egypt-Jordan-Morocco-Tour.jpg
474
710
Nile Cruise Holidays
https://mlrhpz8jmuut.i.optimole.com/-4CZkV8-alZPI4qD/w:auto/h:auto/q:mauto/https://nilecruiseholidays.com/wp-content/uploads/2020/09/website_logo_transparent_background.png
Nile Cruise Holidays
2018-11-10 17:35:10
2020-12-29 17:22:56
19 Day Egypt, Jordan, Morocco Tour