10 Day Deluxe Egypt Tour – Cairo, Nile Cruise, (Abu Simbel)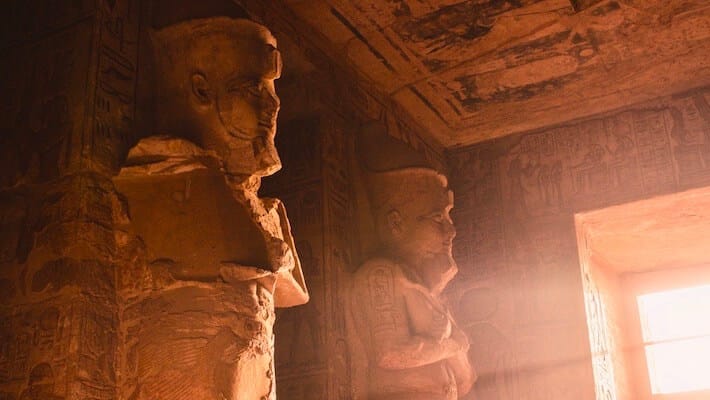 Leisure, adventure and luxury come together in perfect harmony in our 10-Day Deluxe Egypt Tour to give you a vacation which is well and truly perfect in every way. With 3 nights in Cairo; 1 night in Aswan; 1 night in Luxor and 4 nights on a 5-Star Nile River cruise, our Nile cruise and stay packages are guaranteed to leave you with lifelong memories.
Visit many of Egypt's most cherished sites, including the Great Pyramids of Giza; the Sphinx; the Egyptian Museum; Karnak; Valley of the Kings , and so many more, and do it all in the company of our friendly Egyptologist tour guides who are there to make our luxury Egypt tours more memorable than you could possibly imagine.
DEPARTURE SCHEDULE: Tours run every Friday, Saturday and Sunday
14 night private trip through Egypt
Good communication with Eman from NileCruiseHolidays for providing itinerary, required changes and booking, payment was easy and secure.

Airport arrivals and departures were made far easier as everything was taken care of by staff including getting the visa on arrival.

Tour guides were all good with the exception of one who was brought in at the last minute in Aswan for the Felucca trip.

Transport and drivers were excellent.

Any issues we had were dealt with immediately and they checked to make sure we were happy.

Special mention for Ahmed in Cairo who sorted out everything at the airport and hotels perfectly. It is nice to know you have back up if needed.
CyanS
Phuket,Thailand
Luxury Egypt Tours
Didn't find the Luxury Egypt Tour you were looking for? See related Deluxe Egypt Tours below.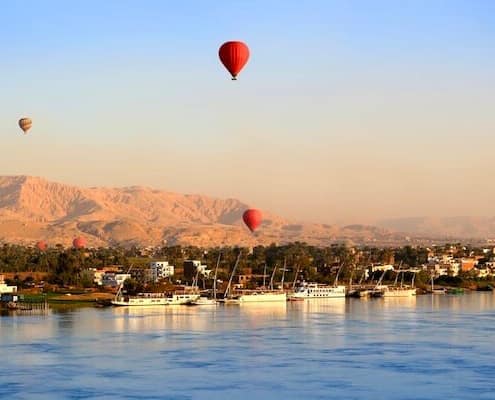 https://nilecruiseholidays.com/wp-content/uploads/2019/12/Luxury-Egypt-Tour-with-Nile-Cruise-Hot-air-balloons-over-the-Nile-River-in-Luxor.jpeg
400
710
Shane Paulsen
https://nilecruiseholidays.com/wp-content/uploads/2023/01/nile-cruise-logo-web-300x63.png
Shane Paulsen
2019-12-23 06:15:45
2022-12-27 12:05:49
8 Day Luxury Egypt Tour with Nile Cruise – Cairo & Nile Cruise
https://mlrhpz8jmuut.i.optimole.com/w:auto/h:auto/q:mauto/https://nilecruiseholidays.com/wp-content/uploads/2019/12/Deluxe-Egypt-Tour-Inside-the-Abu-Simbel-Temple.jpeg
400
710
Shane Paulsen
https://nilecruiseholidays.com/wp-content/uploads/2023/01/nile-cruise-logo-web-300x63.png
Shane Paulsen
2019-12-22 08:37:51
2022-12-27 12:52:15
10 Day Deluxe Egypt Tour – Cairo, Nile Cruise, (Abu Simbel)
https://nilecruiseholidays.com/wp-content/uploads/2019/12/Luxury-Cairo-and-Cruise-Package-Temple-of-Queen-Hatshepsut.jpeg
400
710
Shane Paulsen
https://nilecruiseholidays.com/wp-content/uploads/2023/01/nile-cruise-logo-web-300x63.png
Shane Paulsen
2019-12-22 02:27:02
2022-12-19 05:39:24
10 Day Luxury Cairo and Nile Cruise Package
https://nilecruiseholidays.com/wp-content/uploads/2019/12/Luxury-Nile-Cruise-and-Stay-River-Nile-at-sunset-in-Aswan.jpeg
400
710
Shane Paulsen
https://nilecruiseholidays.com/wp-content/uploads/2023/01/nile-cruise-logo-web-300x63.png
Shane Paulsen
2019-12-21 08:29:17
2023-01-03 07:09:02
11 Day Luxury Cruise and Stay – Cairo, Nile Cruise, (Abu Simbel)
https://nilecruiseholidays.com/wp-content/uploads/2019/12/Egypt-Luxury-Private-Tour.jpeg
399
710
Shane Paulsen
https://nilecruiseholidays.com/wp-content/uploads/2023/01/nile-cruise-logo-web-300x63.png
Shane Paulsen
2019-12-21 07:26:27
2023-01-02 07:04:16
12 Day Egypt Luxury Private Tour – Cairo, Nile Cruise, Red Sea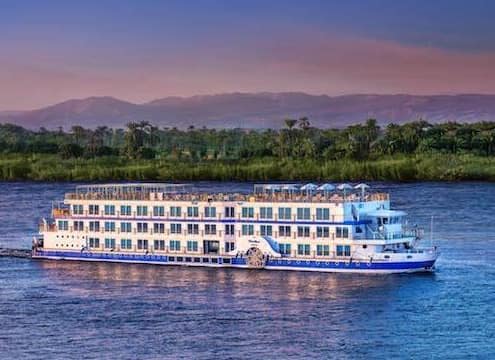 https://nilecruiseholidays.com/wp-content/uploads/2018/09/Oberoi-Philae-Nile-Cruise-1.jpg
360
710
Shane Paulsen
https://nilecruiseholidays.com/wp-content/uploads/2023/01/nile-cruise-logo-web-300x63.png
Shane Paulsen
2019-12-15 20:13:26
2023-01-03 06:37:04
13 Day Luxury Egypt Cruise Tour – Cairo, Nile Cruise, Red Sea (+Optional Tours)