12 Day Egypt Luxury Private Tour – Cairo, Nile Cruise, Red Sea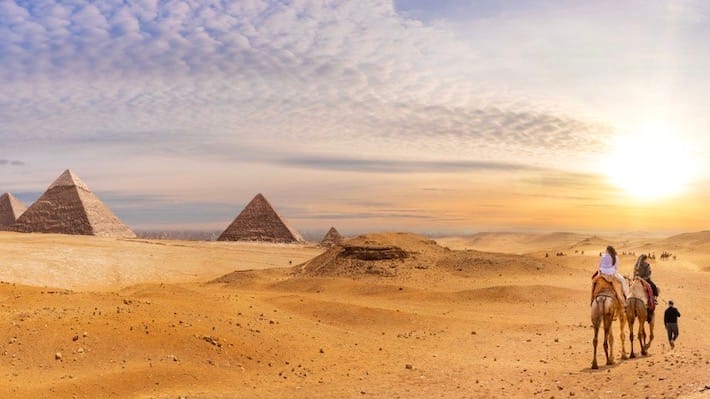 Enjoy the Land of the Pharaohs in a way you have never experienced with one of our classic Nile cruise and stay vacations; a 12-day Egypt Luxury Private Tour – Cairo, Nile Cruise and Red Sea Stay. Visit the best sites in and around Cairo then board a luxurious cruise from Aswan to Luxor with daily excursions to some of Egypt's most renowned monuments, including the Temple of Philae; Kom Ombo Temple; Horus Temple; Valley of the Kings; Hatshepsut Temple; Karnak, and more.
Transfer to Hurghada and enjoy world-class SCUBA Diving and Snorkeling in the crystal clear waters on the Red Sea coast before heading back to Cairo for your flight back home. With our luxury Egypt tours, lifelong memories well and truly guaranteed.
DEPARTURE SCHEDULE: Tours run every Sunday
Egypt (Cairo & Nile Cruise) with NileCruiseHolidays, Petra, and Jerusalem
Great trip at a great price with small group of 10 (including our family of four) or mostly just the four of us with a guide and driver. Eman did a fantastic job setting everything up including adding Jordan and Israel on to the trip. Everything went as planned with drivers and guides meeting us at every airport. Ashraf, our guide for the Nile Cruise from Luxor to Aswan was an experienced archeologist with a wealth of knowledge he readily shared – truly outstanding.
Ahmad, our guide in Cairo and Memphis, really made us feel welcome and at home – more like a friend than just a guide. We decided not to do the hot air balloon over the Valley of the Kings but did add a great excursion to a Nubian village and swim in the Nile near Aswan. NileCruiseHolidays was a great value combination of service, performance, and price.
george r
Luxury Egypt Tours
Didn't find the Luxury Egypt Tour you were looking for? See related Egypt Luxury Private Tours below.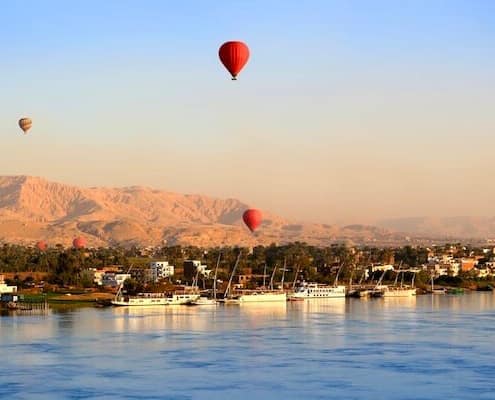 https://nilecruiseholidays.com/wp-content/uploads/2019/12/Luxury-Egypt-Tour-with-Nile-Cruise-Hot-air-balloons-over-the-Nile-River-in-Luxor.jpeg
400
710
Shane Paulsen
https://nilecruiseholidays.com/wp-content/uploads/2023/01/nile-cruise-logo-web-300x63.png
Shane Paulsen
2019-12-23 06:15:45
2022-12-27 12:05:49
8 Day Luxury Egypt Tour with Nile Cruise – Cairo & Nile Cruise
https://nilecruiseholidays.com/wp-content/uploads/2019/12/Deluxe-Egypt-Tour-Inside-the-Abu-Simbel-Temple.jpeg
400
710
Shane Paulsen
https://nilecruiseholidays.com/wp-content/uploads/2023/01/nile-cruise-logo-web-300x63.png
Shane Paulsen
2019-12-22 08:37:51
2022-12-27 12:52:15
10 Day Deluxe Egypt Tour – Cairo, Nile Cruise, (Abu Simbel)
https://nilecruiseholidays.com/wp-content/uploads/2019/12/Luxury-Cairo-and-Cruise-Package-Temple-of-Queen-Hatshepsut.jpeg
400
710
Shane Paulsen
https://nilecruiseholidays.com/wp-content/uploads/2023/01/nile-cruise-logo-web-300x63.png
Shane Paulsen
2019-12-22 02:27:02
2022-12-19 05:39:24
10 Day Luxury Cairo and Nile Cruise Package
https://nilecruiseholidays.com/wp-content/uploads/2019/12/Luxury-Nile-Cruise-and-Stay-River-Nile-at-sunset-in-Aswan.jpeg
400
710
Shane Paulsen
https://nilecruiseholidays.com/wp-content/uploads/2023/01/nile-cruise-logo-web-300x63.png
Shane Paulsen
2019-12-21 08:29:17
2023-01-03 07:09:02
11 Day Luxury Cruise and Stay – Cairo, Nile Cruise, (Abu Simbel)
https://mlrhpz8jmuut.i.optimole.com/w:auto/h:auto/q:mauto/https://nilecruiseholidays.com/wp-content/uploads/2019/12/Egypt-Luxury-Private-Tour.jpeg
399
710
Shane Paulsen
https://nilecruiseholidays.com/wp-content/uploads/2023/01/nile-cruise-logo-web-300x63.png
Shane Paulsen
2019-12-21 07:26:27
2023-01-02 07:04:16
12 Day Egypt Luxury Private Tour – Cairo, Nile Cruise, Red Sea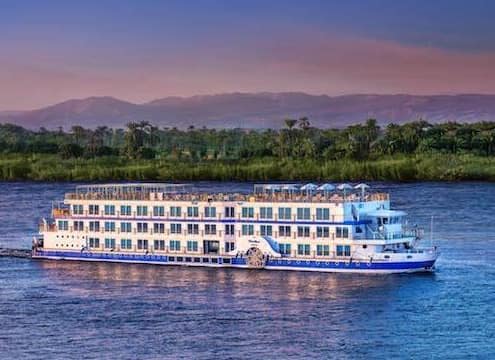 https://nilecruiseholidays.com/wp-content/uploads/2018/09/Oberoi-Philae-Nile-Cruise-1.jpg
360
710
Shane Paulsen
https://nilecruiseholidays.com/wp-content/uploads/2023/01/nile-cruise-logo-web-300x63.png
Shane Paulsen
2019-12-15 20:13:26
2023-01-03 06:37:04
13 Day Luxury Egypt Cruise Tour – Cairo, Nile Cruise, Red Sea (+Optional Tours)