13 Day Luxury Egypt Cruise Tour – Cairo, Nile Cruise, Red Sea (+Optional Tours)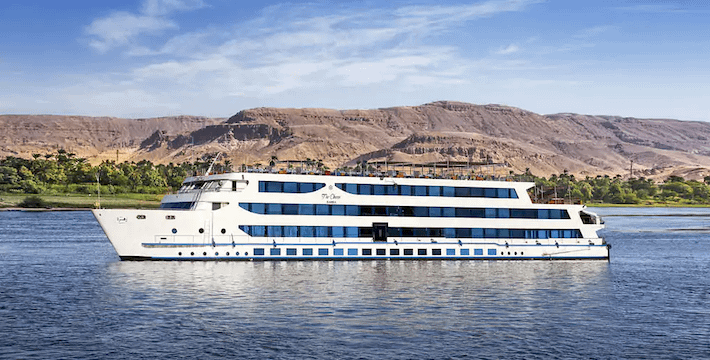 Enjoy an unforgettable vacation with our classic 13 Day Luxury Egypt Cruise Tour; a travel experience which is well and truly flawless in every way. Our Nile cruise and stays include 5-Star hotel accommodation; a 5-Star luxury Nile cruise; professional Egyptologist guided tours, and some quality leisure time at the Red Sea coast, our 13 day luxury Egypt tour has everything necessary to ensure that lifelong memories are guaranteed.
Visit the famous Giza Pyramids and the Sphinx; the Egyptian Museum; Valley of the Kings; Karnak; Temple of Horus; Temple of Isis; Temple of Medinet Habu and so much more with our flawless luxury Egypt tours. Get ready for one of the most incredible journeys of your life, a trip through ancient Egypt in the lap of luxury.
WONDERFUL TRIP WITH WONDERFUL GUIDES
My friends and I had a wonderful trip with Nile Cruise Holidays in Egypt. Our coordinator Tarek, Egyptologist Abdo and Seyed Selim were knowledgeable and awesome! Thank you all very much once again.
Keong Y
Luxury Egypt Tours
Didn't find the Luxury Egypt Tour you were looking for? See related Luxury Egypt Cruise Tours below.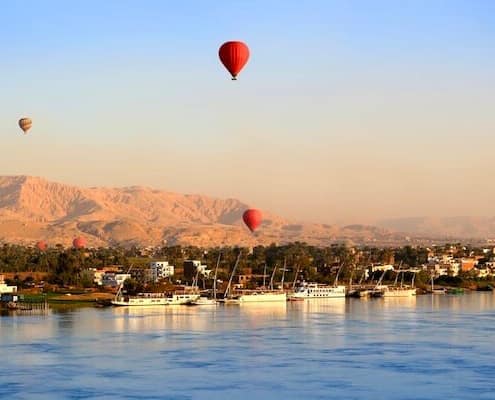 https://nilecruiseholidays.com/wp-content/uploads/2019/12/Luxury-Egypt-Tour-with-Nile-Cruise-Hot-air-balloons-over-the-Nile-River-in-Luxor.jpeg
400
710
Shane Paulsen
https://nilecruiseholidays.com/wp-content/uploads/2023/01/nile-cruise-logo-web-300x63.png
Shane Paulsen
2019-12-23 06:15:45
2022-12-27 12:05:49
8 Day Luxury Egypt Tour with Nile Cruise – Cairo & Nile Cruise
https://nilecruiseholidays.com/wp-content/uploads/2019/12/Deluxe-Egypt-Tour-Inside-the-Abu-Simbel-Temple.jpeg
400
710
Shane Paulsen
https://nilecruiseholidays.com/wp-content/uploads/2023/01/nile-cruise-logo-web-300x63.png
Shane Paulsen
2019-12-22 08:37:51
2022-12-27 12:52:15
10 Day Deluxe Egypt Tour – Cairo, Nile Cruise, (Abu Simbel)
https://nilecruiseholidays.com/wp-content/uploads/2019/12/Luxury-Cairo-and-Cruise-Package-Temple-of-Queen-Hatshepsut.jpeg
400
710
Shane Paulsen
https://nilecruiseholidays.com/wp-content/uploads/2023/01/nile-cruise-logo-web-300x63.png
Shane Paulsen
2019-12-22 02:27:02
2022-12-19 05:39:24
10 Day Luxury Cairo and Nile Cruise Package
https://nilecruiseholidays.com/wp-content/uploads/2019/12/Luxury-Nile-Cruise-and-Stay-River-Nile-at-sunset-in-Aswan.jpeg
400
710
Shane Paulsen
https://nilecruiseholidays.com/wp-content/uploads/2023/01/nile-cruise-logo-web-300x63.png
Shane Paulsen
2019-12-21 08:29:17
2023-01-03 07:09:02
11 Day Luxury Cruise and Stay – Cairo, Nile Cruise, (Abu Simbel)
https://nilecruiseholidays.com/wp-content/uploads/2019/12/Egypt-Luxury-Private-Tour.jpeg
399
710
Shane Paulsen
https://nilecruiseholidays.com/wp-content/uploads/2023/01/nile-cruise-logo-web-300x63.png
Shane Paulsen
2019-12-21 07:26:27
2023-01-02 07:04:16
12 Day Egypt Luxury Private Tour – Cairo, Nile Cruise, Red Sea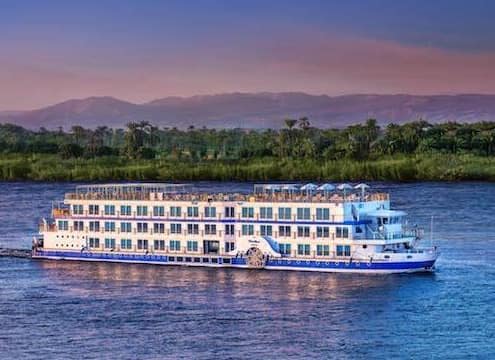 https://mlrhpz8jmuut.i.optimole.com/w:auto/h:auto/q:mauto/https://nilecruiseholidays.com/wp-content/uploads/2018/09/Oberoi-Philae-Nile-Cruise-1.jpg
360
710
Shane Paulsen
https://nilecruiseholidays.com/wp-content/uploads/2023/01/nile-cruise-logo-web-300x63.png
Shane Paulsen
2019-12-15 20:13:26
2023-01-03 06:37:04
13 Day Luxury Egypt Cruise Tour – Cairo, Nile Cruise, Red Sea (+Optional Tours)