11 Day Luxury Cruise and Stay – Cairo, Nile Cruise, (Abu Simbel)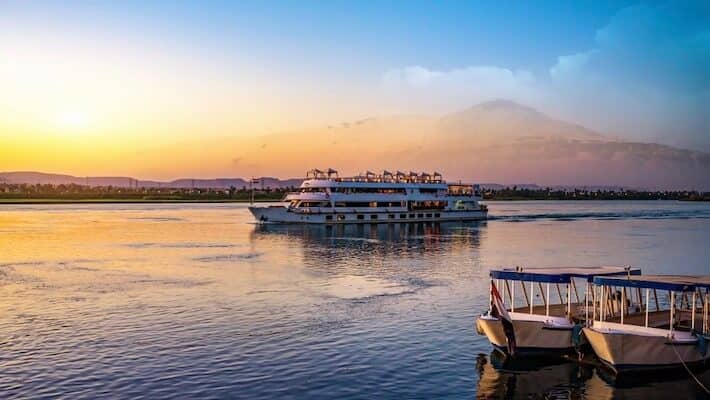 Turn your dream holiday into a reality with one of our amazing Nile cruise and stay packages, a bespoke 11-Day Luxury Cruise and Stay package that is truly flawless in every way. Enjoy private Egyptologist-guided tours to some of the top historical monuments in and around Cairo, including the Giza Pyramids; Saqqara, and more. Board a flight to Luxor and step aboard the luxurious Oberoi Zahra cruise ship for an adventure on the Nile which you will never forget; a cruise that will bring you face to face with some of Egypt's very best ancient sites to be found in Luxor; Qena; Edfu; Kom Ombo and Aswan.
Experience the magic our luxury Egypt tours with more than 65 years of experience right by your side every step of the way.
DEPARTURE SCHEDULE: Tours run every Saturday and Sunday
KEEN Knowledge, Kind Guidance, and TRUE Service
Nile Cruise Holidays were beyond helpful, organized, with knowledgeable guides, prompt timing, generous with their kindness— I HIGHLY recommend going to Egypt under their UMBRELLA! Fabulous! THANK YOU Nile Cruise Holidays!!! Cynthia, Boulder, COLORADO
Cynthia B
Luxury Egypt Tours
Didn't find the Luxury Egypt Tour you were looking for? See related Luxury Cruise and Stay holidays below.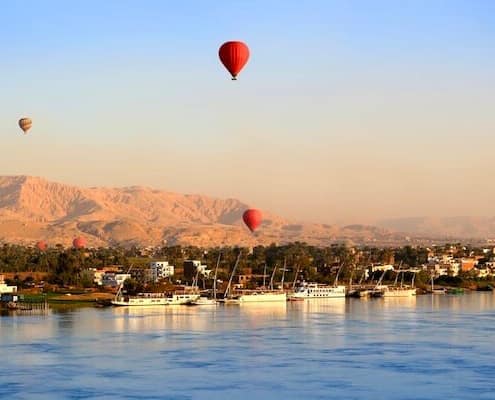 https://nilecruiseholidays.com/wp-content/uploads/2019/12/Luxury-Egypt-Tour-with-Nile-Cruise-Hot-air-balloons-over-the-Nile-River-in-Luxor.jpeg
400
710
Shane Paulsen
https://nilecruiseholidays.com/wp-content/uploads/2023/01/nile-cruise-logo-web-300x63.png
Shane Paulsen
2019-12-23 06:15:45
2022-12-27 12:05:49
8 Day Luxury Egypt Tour with Nile Cruise – Cairo & Nile Cruise
https://nilecruiseholidays.com/wp-content/uploads/2019/12/Deluxe-Egypt-Tour-Inside-the-Abu-Simbel-Temple.jpeg
400
710
Shane Paulsen
https://nilecruiseholidays.com/wp-content/uploads/2023/01/nile-cruise-logo-web-300x63.png
Shane Paulsen
2019-12-22 08:37:51
2022-12-27 12:52:15
10 Day Deluxe Egypt Tour – Cairo, Nile Cruise, (Abu Simbel)
https://nilecruiseholidays.com/wp-content/uploads/2019/12/Luxury-Cairo-and-Cruise-Package-Temple-of-Queen-Hatshepsut.jpeg
400
710
Shane Paulsen
https://nilecruiseholidays.com/wp-content/uploads/2023/01/nile-cruise-logo-web-300x63.png
Shane Paulsen
2019-12-22 02:27:02
2022-12-19 05:39:24
10 Day Luxury Cairo and Nile Cruise Package
https://mlrhpz8jmuut.i.optimole.com/w:auto/h:auto/q:mauto/https://nilecruiseholidays.com/wp-content/uploads/2019/12/Luxury-Nile-Cruise-and-Stay-River-Nile-at-sunset-in-Aswan.jpeg
400
710
Shane Paulsen
https://nilecruiseholidays.com/wp-content/uploads/2023/01/nile-cruise-logo-web-300x63.png
Shane Paulsen
2019-12-21 08:29:17
2023-01-03 07:09:02
11 Day Luxury Cruise and Stay – Cairo, Nile Cruise, (Abu Simbel)
https://nilecruiseholidays.com/wp-content/uploads/2019/12/Egypt-Luxury-Private-Tour.jpeg
399
710
Shane Paulsen
https://nilecruiseholidays.com/wp-content/uploads/2023/01/nile-cruise-logo-web-300x63.png
Shane Paulsen
2019-12-21 07:26:27
2023-01-02 07:04:16
12 Day Egypt Luxury Private Tour – Cairo, Nile Cruise, Red Sea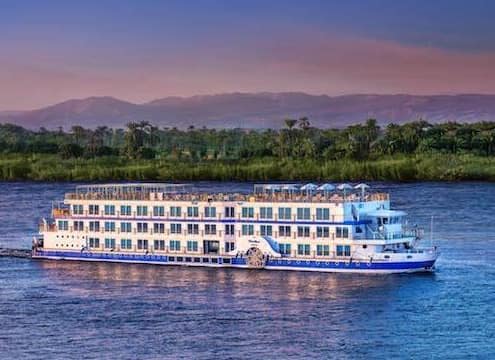 https://nilecruiseholidays.com/wp-content/uploads/2018/09/Oberoi-Philae-Nile-Cruise-1.jpg
360
710
Shane Paulsen
https://nilecruiseholidays.com/wp-content/uploads/2023/01/nile-cruise-logo-web-300x63.png
Shane Paulsen
2019-12-15 20:13:26
2023-01-03 06:37:04
13 Day Luxury Egypt Cruise Tour – Cairo, Nile Cruise, Red Sea (+Optional Tours)