8 Day Luxury Egypt Tour with Nile Cruise – Cairo & Nile Cruise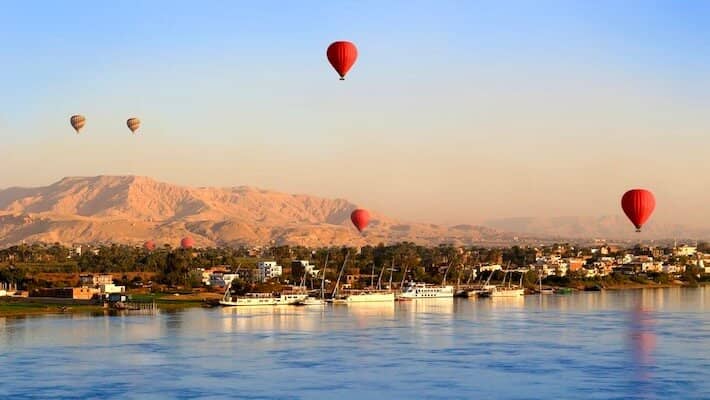 Discover the magic of Ancient Egypt in absolute comfort and style with an unforgettable 8-day luxury Egypt Tour with Nile Cruise that combines magnificent sightseeing and quality leisure time together in flawless harmony. With 5-Star accommodation; a 5-Star cruise on the Nile, and daily Egyptologist guided tours, you can be certain that our Nile cruise and stay vacations are the sort of travel adventures you will be able to cherish forever.
Visit Egypt's ancient pyramids and Sphinx; admire more than 5,000 years of history at the Egyptian Museum; shop in a centuries-old medieval bazaar; stroll among ancient tombs, and explore the timeless temples left behind by powerful Egyptian pharaohs of the past. Enjoy all of this and so much more with our fully customizable luxury Egypt tours.
DEPARTURE SCHEDULE: Tours run every Friday, Saturday, Sunday and Monday
WONDERFUL TRIP WITH WONDERFUL GUIDES
My friends and I had a wonderful trip with Nile Cruise Holidays in Egypt. Our coordinator Tarek, Egyptologist Abdo and Seyed Selim were knowledgeable and awesome! Thank you all very much once again.
Keong Y
Luxury Egypt Tours
Didn't find the Luxury Egypt Tour you were looking for? See related Luxury Egypt Tours with Nile Cruise below.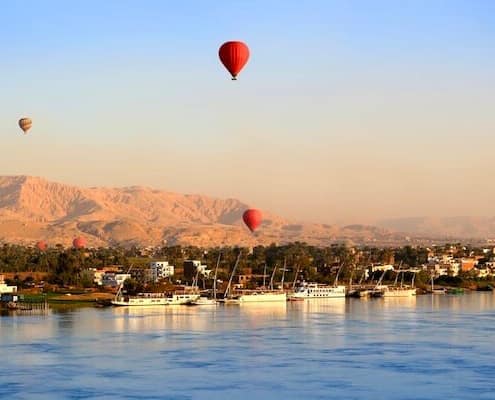 https://mlrhpz8jmuut.i.optimole.com/w:auto/h:auto/q:mauto/https://nilecruiseholidays.com/wp-content/uploads/2019/12/Luxury-Egypt-Tour-with-Nile-Cruise-Hot-air-balloons-over-the-Nile-River-in-Luxor.jpeg
400
710
Shane Paulsen
https://nilecruiseholidays.com/wp-content/uploads/2023/01/nile-cruise-logo-web-300x63.png
Shane Paulsen
2019-12-23 06:15:45
2022-12-27 12:05:49
8 Day Luxury Egypt Tour with Nile Cruise – Cairo & Nile Cruise
https://nilecruiseholidays.com/wp-content/uploads/2019/12/Deluxe-Egypt-Tour-Inside-the-Abu-Simbel-Temple.jpeg
400
710
Shane Paulsen
https://nilecruiseholidays.com/wp-content/uploads/2023/01/nile-cruise-logo-web-300x63.png
Shane Paulsen
2019-12-22 08:37:51
2022-12-27 12:52:15
10 Day Deluxe Egypt Tour – Cairo, Nile Cruise, (Abu Simbel)
https://nilecruiseholidays.com/wp-content/uploads/2019/12/Luxury-Cairo-and-Cruise-Package-Temple-of-Queen-Hatshepsut.jpeg
400
710
Shane Paulsen
https://nilecruiseholidays.com/wp-content/uploads/2023/01/nile-cruise-logo-web-300x63.png
Shane Paulsen
2019-12-22 02:27:02
2022-12-19 05:39:24
10 Day Luxury Cairo and Nile Cruise Package
https://nilecruiseholidays.com/wp-content/uploads/2019/12/Luxury-Nile-Cruise-and-Stay-River-Nile-at-sunset-in-Aswan.jpeg
400
710
Shane Paulsen
https://nilecruiseholidays.com/wp-content/uploads/2023/01/nile-cruise-logo-web-300x63.png
Shane Paulsen
2019-12-21 08:29:17
2023-01-03 07:09:02
11 Day Luxury Cruise and Stay – Cairo, Nile Cruise, (Abu Simbel)
https://nilecruiseholidays.com/wp-content/uploads/2019/12/Egypt-Luxury-Private-Tour.jpeg
399
710
Shane Paulsen
https://nilecruiseholidays.com/wp-content/uploads/2023/01/nile-cruise-logo-web-300x63.png
Shane Paulsen
2019-12-21 07:26:27
2023-01-02 07:04:16
12 Day Egypt Luxury Private Tour – Cairo, Nile Cruise, Red Sea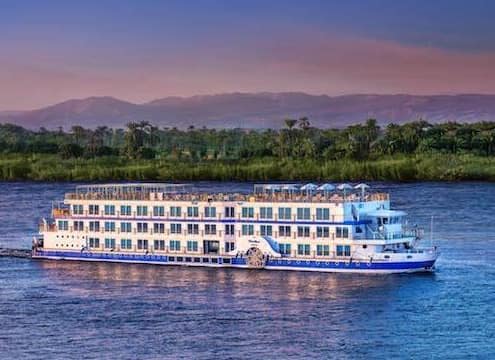 https://nilecruiseholidays.com/wp-content/uploads/2018/09/Oberoi-Philae-Nile-Cruise-1.jpg
360
710
Shane Paulsen
https://nilecruiseholidays.com/wp-content/uploads/2023/01/nile-cruise-logo-web-300x63.png
Shane Paulsen
2019-12-15 20:13:26
2023-01-03 06:37:04
13 Day Luxury Egypt Cruise Tour – Cairo, Nile Cruise, Red Sea (+Optional Tours)